This may be the best iPhone 6 "leak" video ever
32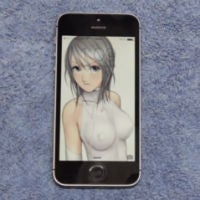 There's really no way around it, we are all at the mercy of the rumor mill. There is a ton of good info to be had, and there can also be some not so reliable speculation that gets mixed in as well. Of course, there are always certain headlines that will get traction, regardless of the info at hand, and one of those lightning rods is the iPhone. That's where Doldo411 comes in with a brilliant video.
The video, titled "Is this the new iPhone 6?" perfectly captures the inherent absurdity of the rumor mill and the constant speculation based on limited knowledge. We've all seen a ton of videos just like this one, and some of us have made a few of this same thing. It really is well done, and we particularly love the speculation on the material of the iPhone 6... and the teardown... and the dog.
Okay, we're pretty big fans of this whole video. We'll be keeping an eye on Mr. Doldo 411.