Here's how iOS 9 saves battery life on your iPhone and iPad
70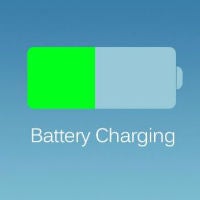 Apple is adding a couple of battery enhancements to iOS 9. First, battery life on the iPhone and iPad will be increased by one hour once the latest build of the OS is installed. This is accomplished by using things like the proximity sensor which turns the screen off when it is face down on a table, even if a notification arrives.
In addition, Apple is offering a Low Power Mode that will add an additional three hours of battery life to your iPhone or iPad. How is this accomplished? What kind of black magic is Apple calling on to keep you from turning into a wall hugger? The Low Power Mode can be turned on at any time by clicking on settings and going to battery. iOS 9 will also prompt you when the battery life drops to 20% and 10%, asking if you want to turn on the feature.
To squeeze out the three extra hours of battery life, the mode turns off sensors. Push notifications for Mail are shut down and the screen brightness is lowered. In addition, the screen goes to sleep faster and no background refreshing is allowed. Motion settings are reduced and wallpaper animations are stopped
.
Network speed could be lowered in order for the Low Power Mode to reach the 3 extra hours that Apple says it can add.
This isn't anything new to Android users who have seen phones from certain manufacturers offer battery saving modes that shut down many features in the name of longer battery life. The Power Saving Mode on the
Samsung Galaxy S6
throttles the CPU speed, reduces the screen brightness, frame rate and more. The Ultra Power Saving Mode changes the screen to a greyscale while disabling many apps. Android 5.0 comes with a Battery saver mode that stops vibrations, reduces performance and stops some apps that rely on syncing, from updating. This feature can be turned on manually, set to automatically go on with 15% or 5% battery life remaining, and will prompt you when your the power in your juicer is down to its last 15%. The feature is said by Google to add 90 minutes of battery life to an Android device.
Extending battery life in this manner is a new experience for iOS users who are more used to adding battery life through
accessories like the Mophie Juice Pack
.
source:
RedmondPie