Here is why it took Apple so long to add USB drive support to iOS
26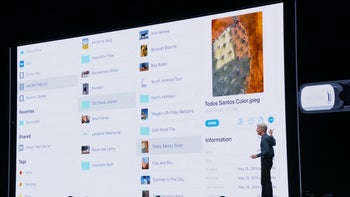 With iOS 13, Apple is finally catching up with Android when it comes to the ability of the system to connect to external USB drives, so that you can connect that flash drive or SSD directly to your phone and transfer files easily
But what took Apple so long?
From a security architecture point of view, we did not want to have file system drivers running in the kernel communicating with external media that could have been tampered with. Getting all of our file systems to be isolated from the kernel, it was real hardcore engineering efforts.
The lack of an open file system has been one of the biggest criticisms at Apple from Android users and the company is now finally giving users the access they asked for with iOS 13.
Earlier, on stage at WWDC, Federighi said that this is a huge year for Files on iOS and he explained that the list of new features added includes:
- the ability to store files from SD cards, SSD drives and thumb drives directly in the Files app
- the ability to zip and unzip files right in the Files app
- Search Suggestions so you can navigate your files much quicker
- support for keyboard shortcuts
Right now, however, connecting a flash drive or an SSD to your iPhone would require an adapter, as most drives are not compatible with the Lightning connector and instead use USB-C. The only mobile Apple products that feature a USB-C port are the
iPad Pro
series. So... could all of this also mean that we will get an iPhone with a USB-C connector in the future? That would be lovely, but it's just a speculation and this is not something we realistically expect will happen this year.