Here is why an iPhone 5 will cost more in California
36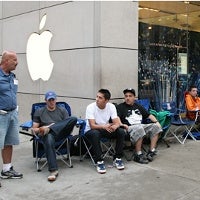 $199 on-contract – this is what the 16GB iPhone 5 will most likely cost once it is announced and put up for sale. However, that figure does not include sales tax, so the actual amount of money consumers will spend on an iPhone 5 will be noticeably higher, especially if they happen to live in California. That is because sales tax in the state is applied to the full retail price of the device, which would likely be well above $600, rather on its carrier subsidized price.
What's more is that the law, which has been in effect since 1999, applies to smartphones advertised by carriers as "free". Therefore, some handsets that are supposed to set customers back nothing when purchased with a 2-year contract might actually cost them a significant amount of cash. Needless to say, consumers have been quite unhappy with all this, and even a bill has already been introduced asking to alter the law in consumers' favor, yet there are no hints indicating that the bill will be passed anytime soon.
Nevertheless, it is not hard to predict that the new iPhone will sell like hot cakes, as always. And just like you, we are also eager to see it unveiled officially today at the Apple press conference in San Francisco. Stay tuned folks! The event kicks off in just a few short hours, and we'll be reporting all about it.