Here is how to free up 2.5GB of storage space on your Nokia Lumia 928
6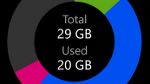 Depending on the version of the
Nokia Lumia 928
you have, it either came with
2.5GB of maps data
stored onboard the phone, or it came without the maps data pre-installed. If your model happens to be the former and you want to free up and recapture that storage, you can remove the map data which consists of information pertaining to the Cayman Islands (21.8 MB), the Bahamas (24.9 MB) and USA (about 2.5GB).
To remove the data, launch HERE Maps and call up the context menu by clicking on the three dots. Go to
Download Maps
>
Download New Maps.
Long press onBahamas, Cayman Islands and the USA. Click on delete. After a few seconds, you will have close to 2.5GB open on your Nokia Lumia 928 that you didn't have before.
As we said, some models are being released without those 2.5GB of data already tied up. If your phone is not one of those, and you really don't need to have the map data handy, there is no reason why you shouldn't free up the storage space by deleting it.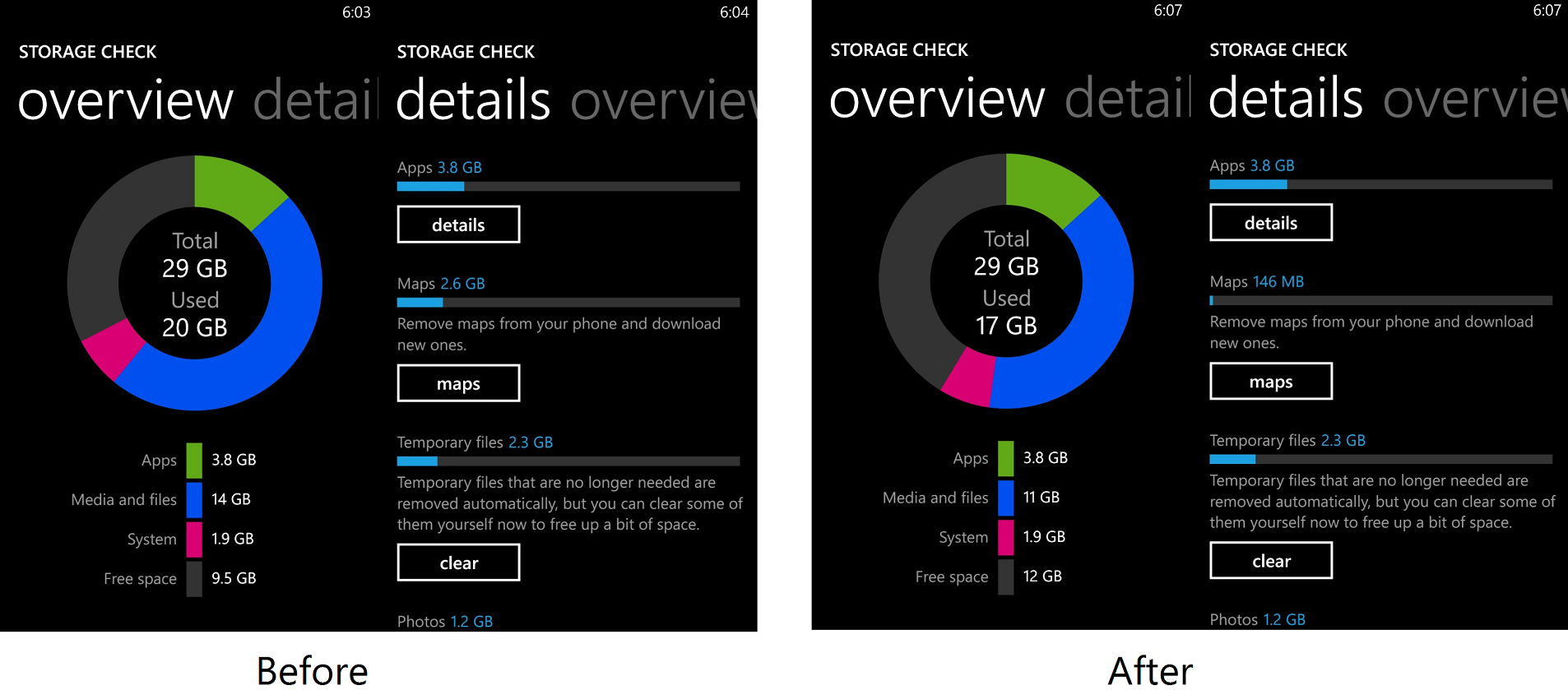 Before and after the removal of the map data on the Nokia Lumia 928
source:
WPCentral