Here is how to cut, trim and edit a song on your iPhone or iPad with this free audio editor
8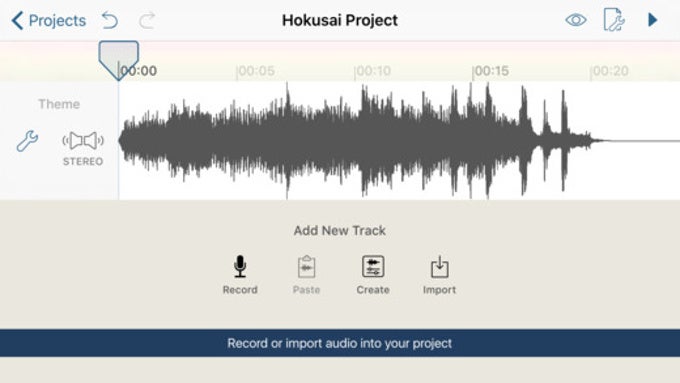 For more great music creation and audio editing apps for iPhone and iPad see here.
The Apple iPhone is a device with a remarkable simplicity, but sometimes it is this attempt to excel at user-friendliness that might alienate more advanced users. Recently, we were faced with a task that some more advanced users might run into: how to trim and edit a song on an iOS device.
After all, sometimes you just need a couple of seconds of your favorite song to set as a ringtone or send to a friend. So how do you do it?
How to cut music on iPhone?
For every job, you need the proper tools. In this case, the proper app. After going through a long list of apps ranging from terrible to good, but expensive, we have settled on one completely ad-free and excellent solution: the Hokusai Audio Editor for iPhone and iPad.
A simple, well-designed and free app
This is a stellar single-purpose app that presents you with a large and clearly legible timeline view of your track. Pinch to zoom in and out, and get right to that moment. Tap on the timeline and you can easily drag and drop the two ends of a selector to pick the right length of what you want to trim. Add a fade in and fade out effects. Normalize the audio and so on. All of this completely free, no annoying ads (yes, we said this, but we want to re-iterate).
How do you save your edits? Also, fairly simple: you click on the settings button on the top right and select the 'Share Audio' option. From there on, you can send your creation to nearby devices via AirDrop, send via Apple Message, Mail, Import to iMovie or other compatible apps, and even send in various instant messengers. You can also easily save the file to iCloud Drive.
And that's it: a simple and excellent single-purpose tool with a refined interface and stable performance to get things done. You can try it out at the link right below.