Here comes another iPhone 5 rumor - Korean sources claim it's to be announced in late June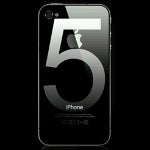 The
iPhone 5
rumor season has officially started, so from now until the next iteration of Apple's smartphone is actually released we will hear all kind of rumors - some plausible, others unlikely and a selected few may even turn out to be true!
Let's go to the point though - Korean sources claim that the iPhone 5 is to be announced and launched in late June, which means it will miss WWDC 2011 as the event is scheduled to take place between June 6 and June 10.
The second part of the claim - that the next-gen iPhone will miss WWDC 2011 - only reiterates intense speculations that this year's event will be focused mainly on software.
Unfortunately, it is the first (and more important) part of the claim that looks dubious to us. The rumor allegedly originates from the Korean carriers KT and SK Telecom - they (reportedly) informed ETNews that they will offer the device "along with or soon after" other countries in late June. However, as the guys at Electronista point out, the Korean carriers usually get the newest iPhone months after its release in other countries, and it would give the iPhone 4 a short 3 months reign as the latest and greatest Apple handset available in the Korean market - something which looks very unlikely indeed.
Other rumors center around a
Q3 launch
for the iPhone 5, with some of them claiming it will pack an
8MP camera produced by Sony
.
source:
ETNews
(translated) via
Electronista