Here are the new commercials for the Nokia 6 (Global), Nokia 5 and Nokia 3
9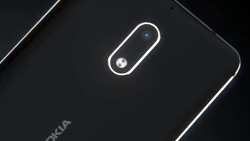 Nokia officially introduced today the Global edition of the
Nokia 6
, the
Nokia 5
and the
Nokia 3
. With the Nokia 6 now Global and no longer limited to China, the new ad for the handset doesn't show the screen as much as the original ad did. The latter included live shots of the screen in Chinese, which is probably why the commercial for the Global version of the phone no longer includes those images.
With its imagery of multiple units tumbling, the Nokia 5 looks really sharp in its ad. Not exactly a highly spec'd device, you easily could find yourself interested in the Nokia 5 thanks to the commercial. The Nokia 3 ad is a little more plain, and doesn't carry the phone above its specs the way the Nokia 5 advertisement does.
Even if you have no intention of purchasing one of the new Android powered Nokia handsets, you might find it fun and interesting to see how the manufacturer is going to market them. Check out the ads for all three phones by clicking on the video slideshow below.
source: ThePhoneCommercials (
1
), (
2
), (
3
)