All new phones that arrived in July 2017
2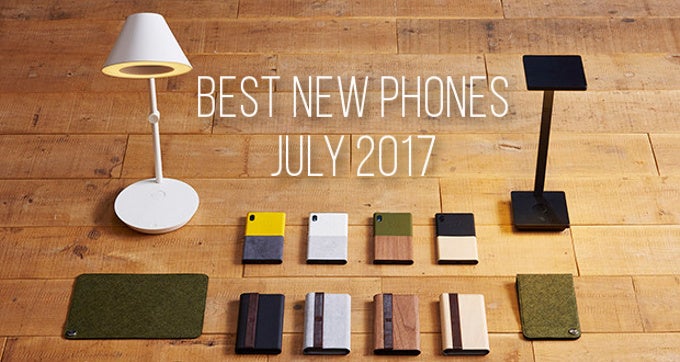 August is the hottest month of the year, and while temperatures are hitting record highs, the real heat in the technology world actually starts at the end of the month and really picks up in September. This, however, does not mean that there were no interesting announcements and launches in July 2017.
As we look back on the past month, we recap all the new phones that we got to hear about from the big and bold, to the more affordable budget options and everything in-between.
There was one device that stole the spotlight in July: it was the Moto Z2 Force, available on all carriers in the United States and featuring the awesome shatter-proof screen. We give you all you need to know about it and the rest new arrivals right below.
Moto Z2 Force
The Moto Z2 Force's defining feature is undoubtedly its display: a 5.5-inch, 1440 x 2560 AMOLED panel with a special "ShatterShield" technology that uses a plastic material instead of glass. Broken screens are probably the most common reasons why people go to repair their phones, so having that piece of mind that your screen won't break is liberating. Apart from that, the Z2 Force also features the flagship Snapdragon 835 chip and a trendy dual camera system: two 12 megapixel sensors, with the secondary one being a monochrome sensor. Combining the output from the two, allows for less noise and better clarity in low light, and there is also a simulated Portrait mode.
Of course, the other cool thing about the Z2 Force is that it supports Moto Mods, the cool accessories that magnetically snap to the back of your phone giving it superpowers. There is a 360-degree camera, a speaker, a battery pack and a few others to pick from.
Samsung Galaxy Note Fan Edition
Samsung is bringing the explosive Note 7 back in a much safer body: the new Galaxy Note Fan Edition. The phone is now available in Asia, and while there are no plans to launch it in the United States, it's a cool device for those who appreciate having an S Pen. The new Samsung Experience UI is right at home on the 5.7-inch AMOLED display, and there is a powerful octa-core Exynos 8890 chip inside the Note FE.
Nokia 6
The Nokia 6 is a solid mid-ranger offering from with an aluminum unibody and a downright cheap price. It comes with a 5.5-inch 1080 x 1920 pixels LCD display, covered in Gorilla Glass 3, while under the hood it features the Qualcomm Snapdragon 430. In the memory department, the Nokia 6 comes with 3 GB of RAM and 32 GB of storage.

In the US, the Nokia 6 has just arrived in July and it is sold via Amazon for $230 (you can get it with lockscreen ads for even less). Keep in mind that the Nokia 6 is not compatible with CDMA carriers like Verizon Wireless and Sprint.
RED Hydrogen One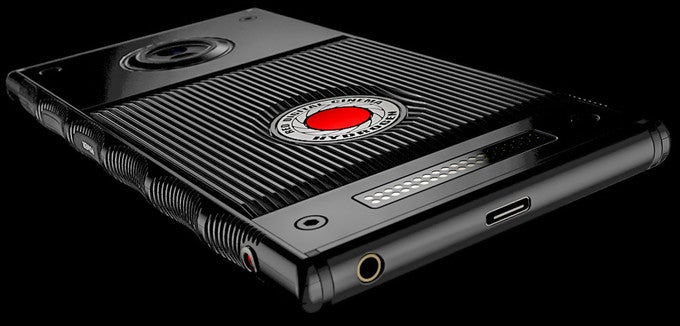 RED, the company known for making some of the best video cameras around, is making a $1,200 smartphone with a 'holographic display'. The RED phone is far from being available to users, the company teased that it will have a 5.7-inch display with nanotechnology to "seamlessly [switch] between traditional 2D content, holographic multi-view content, 3D content, and interactive games." Yes, we have no idea what this means either, but as long as holograms are mentioned, count us in.
RED founder Jim Jannard himself says that "there is no good way to describe it until you see it." Well, we got to see an early image that illustrates the concept, so we are definitely excited.
Moto E4
Priced at $129.99 for an unlocked version, and as low as $69.99 on Verizon, the E4 delivers undeniable bang for your buck. Of course, there are compromises, namely the camera.
Other than this, we enjoyed using the Moto E4. The implementation of near-stock Android mated with Qualcomm's savvy internals made for a smooth and reliable user experience. Multi-tasking was easy, powering through the tasks we delegated relatively unfazed, save for some occasional stutters with larger applications. The proverbial 'icing on the cake' comes in the form of a highly-competent fingerprint scanner, which only requires a quick tap to do its job.
Meizu Pro 7
Chinese company Meizu has got two new phones to show, the Meizu Pro 7 and Pro 7 Plos, and both of them sport a tiny secondary display on their backs, which might actually turn out to be a great idea. First, let us clarify that Meizu does not sell its phones in the United States or most of Europe, but it's a popular brand in China and other corners of Asia, so that's why you probably have not heard much about it.
The signature secondary screen is a touch-enabled AMOLED panel that has a number of different uses: you can see and manage your notifications, control your music, or — of course — use it as a viewfinder for a selfie with the rear camera. Meizu will also provide "a wide variety of customizable wallpapers."
The new Pro 7 and Pro 7 Plus, in particular, feature a MediaTek Helio X30 chip, one of the chip maker's fastest, and the phones also sport 4GB of RAM with a 64GB and a 128GB storage versions.
Xiaomi Mi 5X
The all-new Xiaomi Mi 5X is an all-metal 5.5-inch device with a Snapdragon 625 chipset on deck, some 4 gigs of RAM, 64GB of native storage to keep all of your selfies, apps, and other data lock'n'loaded.
Finally, a 3080mAh battery is keeping the lights on. Paired with the energy-efficient Snapdragon 625, this hints at an acceptable battery life of at least a day of moderate to semi-hard usage.
Samsung Galaxy J3 and J7 (2017)
Samsung announced that unlocked versions of the Samsung Galaxy J3 and J7 would be available for purchase on July 28.

The Galaxy J3 will be available for purchase for $149.99 outright, while the Galaxy J7 will cost $219.99. Both can be bought via major retailers and enterprise distributors, as well as at Samsung.com. Even though they're on the cheap side, the Galaxy J3 and J7 come with Android 7.0 Nougat on board. The more expensive Galaxy J7 has a 1.6GHz octa-core processor, 2GB RAM, and 16GB expandable storage, whereas the cheaper Galaxy J3 packs a 1.4GHz quad-core CPU, 1.5GB RAM, and 16GB internal memory.
NuAns Neo Reloaded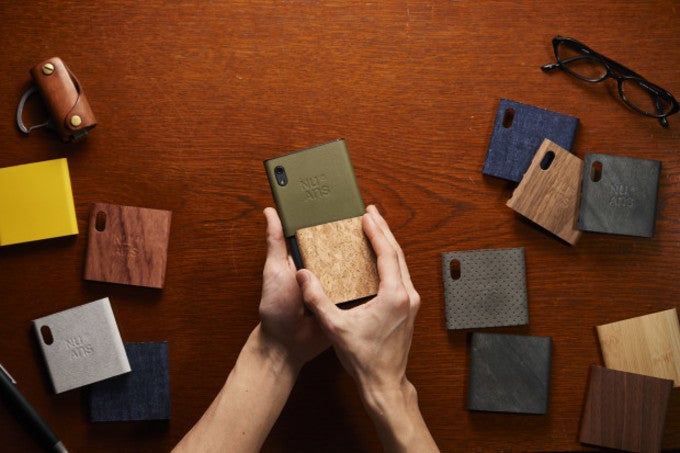 Japanese company NuAns announced back in February that it will drop Windows Phone platform for Google's Android operating system. Their new smartphone project, NEO Reloaded, is an Android handset with a twist.
Unlike regular Android smartphones, NuAns proposes customers a different formula that might or might not be as appealing as the company hopes. The NEO Reloaded features interchangeable panels, so users will be able to change the back side of the phone.

The back cases don't just look different, but they also feel different since they mimic various textures found in nature. For example, besides the existing materials like tennâge, clarino, and ultrasuede, the Japanese company has four additional materials: cork, denim, dotted ultrasuede, and stone.