Here are the European prices for the Huawei P20, P20 Pro and P20 Lite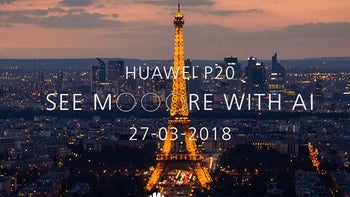 Huawei has already confirmed its
new trio of P20 smartphones
will be officially revealed on March 27. However, we already know what these phones will look like, while many of their specifications have already leaked out.
One thing that was still a mystery until recently was the pricing. Well, that's not the case any longer since reputable leakster
Roland Quandt
revealed information about the
P20
prices in Europe. At first glance, it looks like the most powerful Huawei P20 model will be priced higher than the
Galaxy S9
, but it will be much cheaper than the
S9+
.
Huawei P20 Pro
is expected to cost €899 in Europe, while the regular
P20
model will be available for purchase for just €679. The main difference between the two variants will probably be the number of rear cameras.
The cheapest of the three,
Huawei P20 Lite
will be launched on the market for just €369, which suggests this is clearly a mid-range device, just like we said in
our previous report
.
Considering they will be introduced at the end of March, all three Huawei P20 smartphones should make it to market sometime in April. Unfortunately, they will not be available at any US carrier, but customers will most likely be able to pick them up from major retailers like Amazon and Best Buy.