Hedge Fund boss Doug Kass and others call for Tim Cook's ouster
50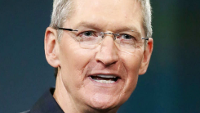 So
Apple sold 10 million fewer iPhone units last quarter than they sold the year before
. The Apple iPad has been not just showing lower growth, it has actually showing negative growth. The Apple Watch, while praised by many,
only had 6.8% of the wearables market in the U.S. during the last quarter
. And the stock, which recently stalled out at $110, is now $94.19 and looking like it might drop like a rock through a wet paper bag.
This isn't the first time that there have been worries and concerns about the future of the iPhone and Apple. But for the first time that we can recall, seasoned Wall Street traders are calling for the head of Apple CEO Tim Cook. Among those seeking Cook's dismissal is Doug Kass, a hedge fund manager known for his bearish picks. Kass says that Apple might never repeat the success it had with the
Apple iPhone 6
. He also knocks Tim Cook for not being Steve Jobs (if that is a sin, it is one that we can all be found guilty of).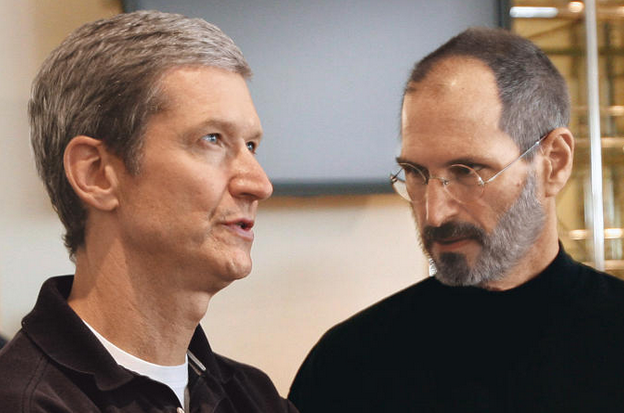 Some Hedge Fund traders say Apple needs to replace current CEO Tim Cook (L) with someone more like the late Steve Jobs
An analyst by the name of Bob Lefsetz is another card carrying member of the "Sack Tim Cook" club. "Tim Cook needs to be replaced," says Lefsetz. "Apple doesn't need a traffic cop, it needs a visionary."
Of course, when the stock was soaring higher and higher and the number of iPhone units sold was beating Wall Street estimates (which, by the way, Apple did do last quarter when it sold 51.2 million handsets), where was all this criticism of Tim Cook?
So let's address some of the issues that have been brought up recently. Those complaining about the Apple Watch should know that the device
sold more than twice as many units in its first year than the iPhone sold in its rookie season
. As for the iPad, well, the entire tablet market has been declining. And as we pointed out, Apple did sell more handsets in that tough fiscal second quarter than Wall Street was looking for.
Overall, Apple had revenue of $51 billion and net profit of $10.5 billion for its fiscal second quarter. That is more than the profits of Microsoft, Google and Facebook...combined. And no one is calling for the ouster of these companies' CEOs.
"Apple needs a house hippie. Someone who can see into the future and bend the company to his or her will. Tim Cook must retreat to doing what he does best, which is overseeing the supply chain, maximizing efficiencies. Steve Jobs got it wrong once, hiring Sculley, he could get it wrong again. The smart money makes changes soon, the dumb money just lets things roll along until the train approaches the wall it's going to crash into.

This has got little to do with finances today. Despite the drop, Apple is huge and still throwing off cash. But business history is littered with those who dominated today but were marginalized tomorrow."-Bob Lefsetz
source:
Lefsetz.com
via
BGR