Harman stockholders agree to $8 billion purchase by Samsung
54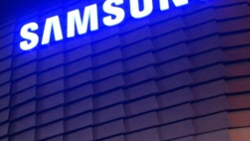 Stockholders of Harman International voted to allow the purchase of the company by tech giant Samsung for $8 billion. The deal
was originally announced on November 14th
. While access to Harman's automotive business is part of the reason for the acquisition, the deal also gives Samsung's mobile devices the ability to offer built-in premium audio names like Harmanm Kardon, JBL, Bang & Olufsen and more.
Out of a total 69,883,605 outstanding shares, 49,460,322 (70.8%) were eligible to vote at the stockholder's meeting. Some attended the meeting while others sent in their proxies. The final count saw 46,921,832 shares voted in favor of the deal, and 2,107,178 shares against. 431,312 abstentions were counted. The vote count in favor of the deal came after some Harman stockholders filed a class action suit against the transaction, claiming that Harman didn't seek higher bids after receiving the Samsung offer.
Harman hopes to have the deal completed by this year's third quarter based on receiving antitrust approval in various countries. If the transaction does receive all necessary approvals, it will be the largest overseas acquisition ever completed by a Korean company. Speaking of which, regulatory approval is still sought by the U.S., the EU, China and Korea. In the EU and China, certain antitrust restrictions could be demanded by government agencies in exchange for the deal's approval.
source:
KoreaHerald