Harman Kardon and Microsoft's Invoke smart speaker is coming too late to endanger Amazon
16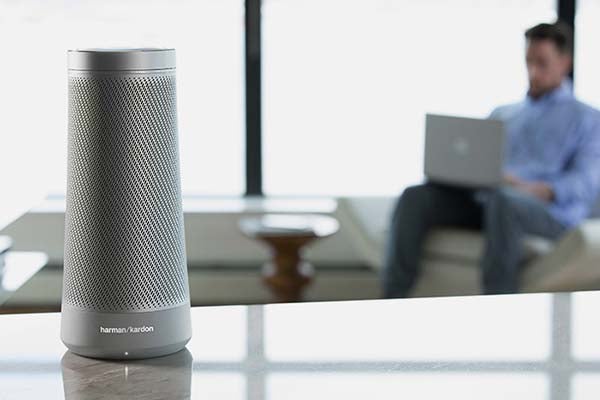 Not letting Amazon whisk all the attention away with the Echo Show, Harman Kardon formally announced the Invoke. This is a Microsoft Cortana-integrated smart speaker that's not going to hit the market until Fall at the earliest. Being a HK product, the Invoke has a predictably pleasant look with a metal chassis, pretty much ready to fit any modern room. In the brand's good name, Harmon is aiming for high quality sound as well. But we all know the acoustic properties of such a speaker are too constrained to deliver the kind of hi-fi audio that melts your soul.
The star of the show is supposed to be Cortana. Microsoft's familiar AI assistant will let you control music playback and connected smart home devices with voice commands. It's also good for handling Skype calls or answering queries by looking up your questions in search engines.
So far, Amazon has not a single competitor. Just followers.
So far, nothing the Amazon
Echo Show
, which ships next month and has a full-color touch screen can't do, and possibly do better. Amazon already has the lead with a product that looks decidedly more technologically advanced and benefits from plenty of time spent fine-tuning Alexa, the AI assistant, right there among the very people that use it.
We aren't sure if the Harman brand and Cortana's charms will be enough to make a compelling alternative out of the Invoke, especially given its late release. And alternatives are severely needed. Amazon already has most of the smart speaker market for itself, because its competitors allowed it to.
While Amazon was busy innovating, Google and Harman/Microsoft merely kept parity with the original Echo speaker. Now, the retail giant is the first to bring a smart speaker with a screen, and the absence of rumors and leaks suggests no one in the industry will be ready with a matching product in the coming weeks. That is, unless Apple really homed in on its purported Siri speaker that's being primed for a June announcement. Let's hope Cupertino doesn't show another fancy-looking speaker with a voice, but rather something to give Amazon a nudge in the ribs. Healthy competition is good, while monopoly causes problems.
ALSO READ