Hangouts 7.0 brings quick replies, home screen shortcuts, and more
10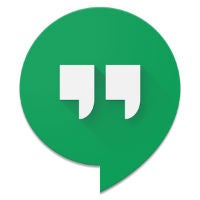 It's a little bit early for Google's usual batch of Wednesday app updates, but it looks like the rollout of Hangouts version 7.0 has begun for Android users. As is usually the case, the update brings a few visual tweaks, but there are also some nice feature updates to go along with the fancy new version number, including quick replies and more.
The quick replies are added onto the pop-up notification that you'll see when a message comes in. So, when you get a notification for a new message, you can tap the reply button and compose something in an overlay on top of whatever you were doing on your device. Unfortunately, this reply option will only appear when there is one message unread. If you have multiple messages stacked up, you can't quick reply.
Another nice new feature is the option to add shortcuts to Hangouts conversations to your home screen. In the overflow menu within the conversation, there will be a new option for "Save to Home screen", and then an icon for the contact associated with that conversation will land on your home screen for a quick way to jump right back in.
Lastly, the update does appear to bring a pop-up message urging users to try out the Google Messenger app. There have been rumors that Google would be
removing SMS functionality
from Hangouts and forcing users over to Messenger. That isn't what's happening here, but it is a step towards that eventuality.
The update is rolling out now to Android users so you should see it hit your device over the next few days.