Hands-on with the new Android Market (w/APK installer)
17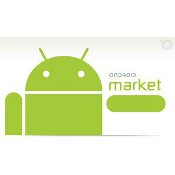 As is often the case with Android, once the news came out that the
Market was getting a redesign
, it was just a matter of counting down the minutes until the installer APK for the update was leaked out for anyone to test. In the end it took a couple hours for the update to make it to our Nexus One (thanks to Eddie for the e-mail!) and we've been trying it out to give you a hand-on take.
Right off the bat, some may say that Google has been influenced by Windows Phone 7's Metro UI, and that seems like a reasonable assessment. But, to be fair, it's highly likely that we'll see a lot of sharing of ideas (or copying depending how far down the road of fanboyism you may have traveled) as we move forward. iOS took cues from Android for their new notification system, and WP7 for quick camera access. WP7 adapted the idea of widgets into its Live Tiles. Everyone is jumping on the BlackBerry Messaging train with proprietary options. If something works well, it gets pulled in to other systems, it's just the way the world works. So, the new Android Market may have taken a page of the Metro UI for its section home screens, but it's still Android.
The home screens feature big images for featured apps, games, movies and books, as well as easy access to Staff Picks sections and interesting content.
Swiping left and right from each landing page will bring you to various lists like Top Paid, Top Free, and Trending. The swiping was a bit jerky on the Nexus One, but otherwise navigation is smooth and easy. Unfortunately, we were sad to see the same categories listed for games. It would have been nice to see more category options.
The videos and books sections are great, but it's a bit annoying that video rentals have links to the YouTube trailer, but the video previews that were added to the Android Market Web Store have yet to get linked in the app and game descriptions. Books offer quick access to buy or just read an excerpt. Hitting the menu button in each section will allow you to get to My Apps, My Videos, or My Books sections, although the latter two will bounce you into the Videos and Books apps respectively, and don't keep that info in the Market app. Be warned that video rental still does not work on rooted devices. You'll be able to rent the movie, download the Videos app and everything, but when it gets to playback, a message will come up telling you that rooted devices are not supported. So be careful.
One of the less talked about changes, but certainly very nice is in your My Apps section, which is no longer sorted chronologically, but alphabetically. Before, newly installed apps or newly updated apps would be at the top of the list, but now the apps are listed alphabetically, which makes it a ton easier to find an app that you may want to uninstall or use the info to contact the developer.
In general, the My Apps section is cleaner and easier to use, because there are now headers for the different sections: updates, apps, and not installed purchases. This change seems to have been taken from various manufacturer UIs which have had this organizational system for a while now.
Overall, this is a really nice update to the Android Market, and certainly makes it easier to find interesting new apps. You can wait for the update to hit your phone over the next couple weeks, or the more adventurous can grab the APK and install it now using the links below. Google has said that this update requires 2.2+, but there have been scattered reports of the update working on 2.1. Again, only give it a shot if you know what you're doing.
Android Market APK installer
Market APK Mirror