Hands-on with the Instinct s30
4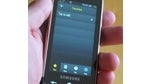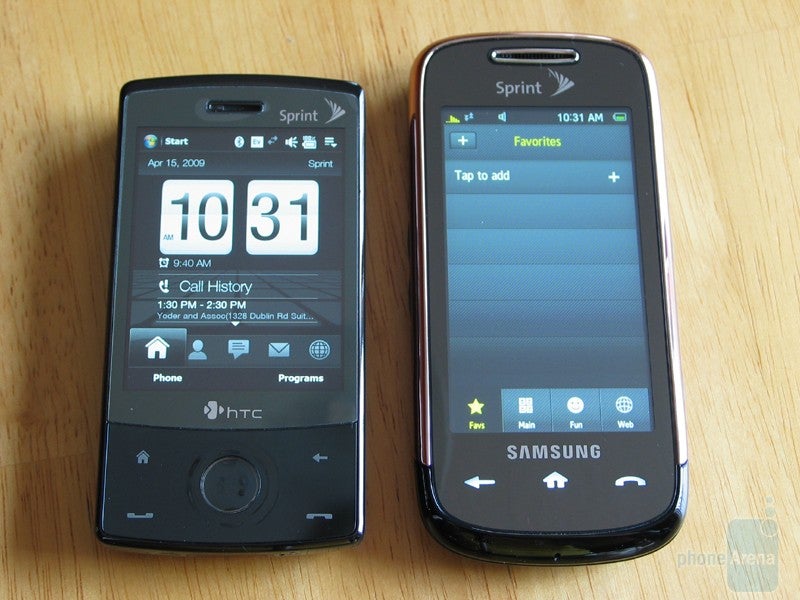 Touch Diamond and Instinct s30
The Instinct s30 will be hitting the shelves on Sprint in
a few days,
replacing the award-winning original Instinct in the lineup. The new model looks sleeker than its predecessor; more round, which makes it more comfortable to hold and is also lighter, albeit just because Samsung has chucked the metal bevel and switched over to a plastic one. At first glance, the specs of these phones look nearly identical, they both feature the same 2 megapixel camera and custom UI, but the s30 jacks the EVDO Rev. A plus in favor of the older Rev. 0. The software is actually different, with Sprint and Samsung offering developers better access to the APIs, hoping the add-on applications really take off well, providing the earlier model with an update as well. The successor is to ship with Opera Mini preinstalled, but Samsung's HTML browser is still the default one. It also features support for 16GB microSD cards, though only coming with 1GB. Some of the dainty things the Instinct was offered with, such as extra battery and leather pouch are gone, though the price remains pretty much the same.
The Instinct stacked up fairly good against the competition in our
touchscreen comparison
last year, plus many useful upgrades have been coming out since then. It is quite a capable device that no doubt
shielded Sprint admirably from iPhone defectors
, and the s30 really lends color to the current line-up refresher despite its few drawbacks. We figure most power users will be holding up for the
Dash
that seems to be the real replacement of the Instinct. We do hope Sprint cuts down on the price of the s30 to make it more affordable, but there are a number of reasons to get excited over the fancy-tickling in-betweener.
Stay tuned for our full review on the Samsung Instinct s30!
Samsung Instinct s30 specifications