Hands-on look at the Asus ZenFone AR - augmented and virtual reality combined in one single handset
11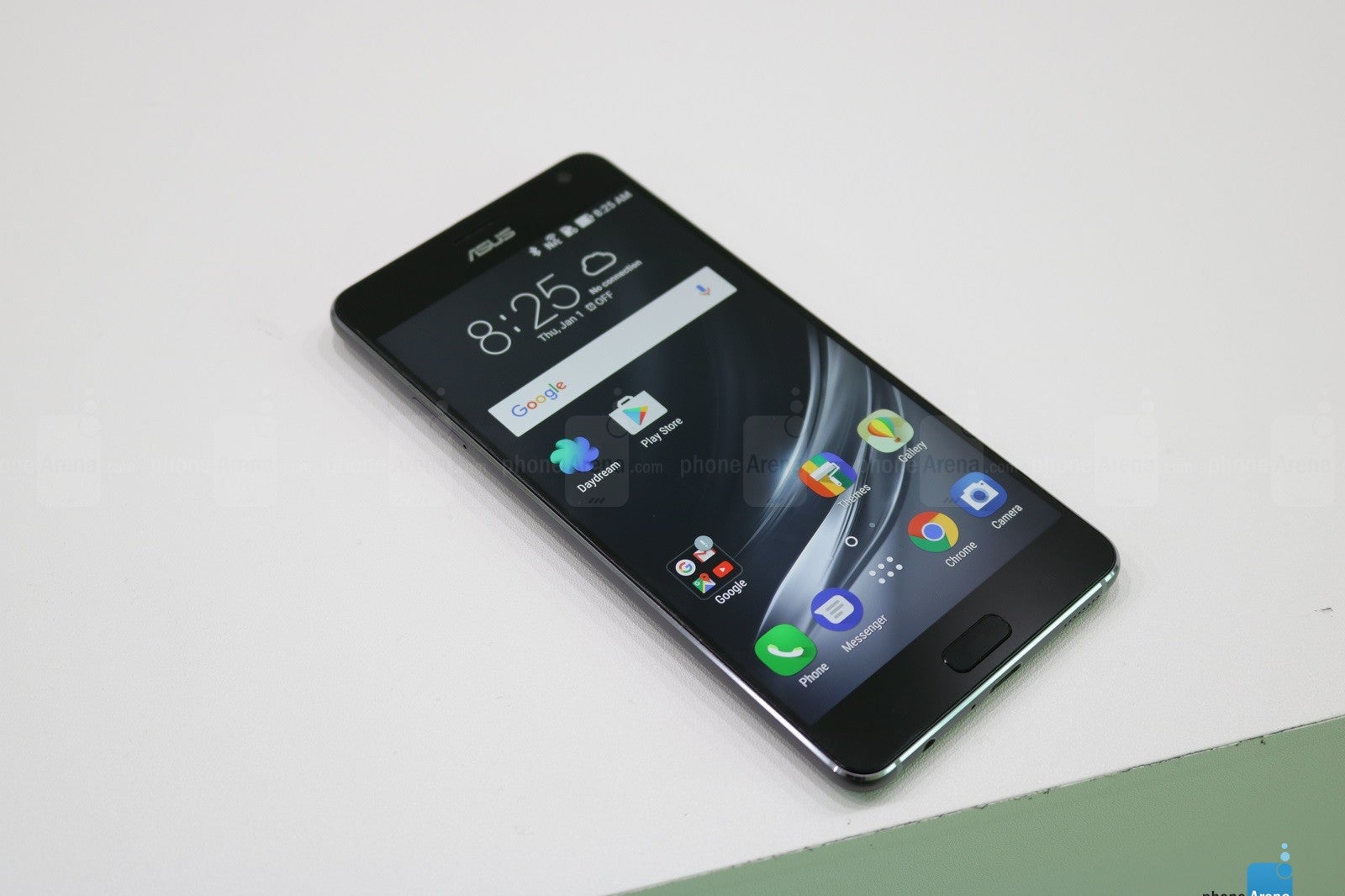 In the smartphone market, two new, yet popular features are virtual and augmented reality. Better known as VR and AR, they allow you to experience the world around you in brand new ways - either by escaping it entirely or by adding digital information into it. Virtual reality was first made popular in the smartphone world when Google Cardboard first came out over two years ago, and Google's other project by the name of Tango just recently ushered in the best augmented reality experience we've seen on a smartphone yet. While Cardboard/Daydream and Tango support is out there, you currently need to choose either one or the other. If you want support for both VR and AR experiences on your mobile device, you'll pretty much straight out of luck.
Or are you? Asus announced new two entries for their ZenFone line a few days back, and one of those is that of the Asus ZenFone AR. Although it prominently features the AR name in its title, The ZenFone AR is the first smartphone to be announced that boasts support for both augmented and virtual reality experiences in one single device. We got a chance to spend some quality hands-on time with the ZenFone AR to see just what it's capable of, and although the software wasn't final, our initial impressions are quite positive.
Design
The Asus ZenFone AR and Lenovo Phab 2 Pro are currently the two only smartphones in existence that support Google's Tango AR platform, and the difference in design between the two devices is simply night and day. While the Phab 2 Pro is a big, gaudy metal-slate, the ZenFone AR is a lightweight and trim handset that is much easier to handle while still retaining a premium feel. To put things in perspective, the Phab 2 Pro's weight of 259-grams and width of 10.7-millimeters seem absolutely massive compared to the ZenFone AR's competing dimensions of 170-grams and 9-millimeters.
The back of the Asus ZenFone AR features a faux-leather texture that's made out of plastic, and while it's technically not as premium as what you can get with an all-metal device, it's a bit refreshing to see a smartphone design that doesn't look like anything else that's currently available on the market. The back is also home to the ZenFone AR's TriCam camera system that makes the augmented reality experiences here possible, and the frame of the phone is constructed out of aluminum.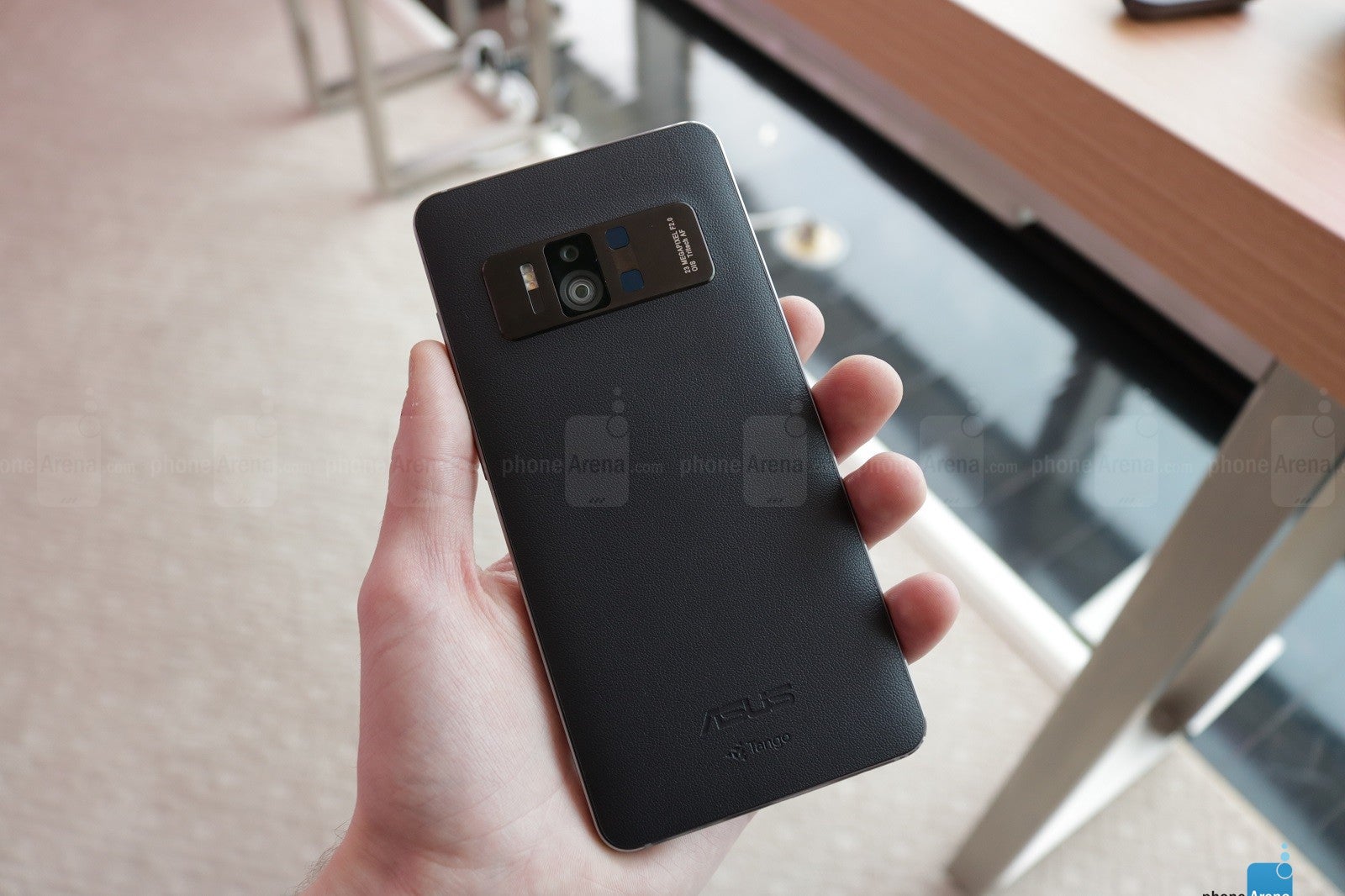 After handling the ZenFone AR for quite some time, the one word I can think of in relation to the phone's build is "impressive." The fact that Asus was able to cram in support for an entire augmented reality system with Tango in addition to Daydream support and everything else it's bringing to the table in such a thin and lightweight design is an incredibly feat on Asus's part.
Display
Virtual reality is the most enjoyable when you have a big, high-resolution display to view it with, and that's exactly the kind of screen we're dealing with here on the ZenFone AR. The size of the screen measures in at 5.7-inches, and Asus decided to go with a Super AMOLED panel with a resolution of 2560 x 1440. This combination creates for a pixel density of 515-pixels-per-inch, and in-person, the display here looks fantastic. The combination of Quad HD and Super AMOLED is one of the best duos you can get in a smartphone display, and that's no exception with the ZenFone AR. Colors are extremely rich and saturated, viewing angles are great, and everything seems to just pop our of the screen and punch you in the face.
User interface and processor
Asus's ZenFone AR is running Android 7.0 Nougat out of the box with the company's own custom software skin layered on top of it, and the interface as a whole feels very smooth and snappy. Asus's tweaks to Android aren't the most aesthetically pleasing, but they don't slow the phone down and often times add additional functionality that isn't present in stock Android.
However, with a phone like the ZenFone AR, the star of the show has to do with the interactions you make when partaking in Tango and Daydream experiences. Unfortunately, the units of the ZenFone AR that Asus had available for us to mess around didn't have a working version of Tango on them. Asus said that they're still working out some bugs and want to make sure that the experience is as smooth and error-free as possible when folks use it for the first time, so this is something we won't be able to comment on until our full review of the phone.
The Asus ZenFone AR is the first phone to support both Daydream and Tango
Asus did have Daydream View headsets out so that we could play with the virtual reality capabilities that are present here, and on the VR side of things, everything is in place for a great experience in a world outside of the real one Asus has partnered with Qualcomm to use an optimized version of the Snapdragon 821 processor so that Daydream functionality is as smooth and enjoyable as possible, and this move looks to have paid off. Everything moves at a nice, smooth pace, and thanks to the big gorgeous display being used here, video content and apps look fantastic as well.
Along with the optimized 821 chipset, Asus has also outfitted the ZenFone AR with a whopping 8GB of RAM. That's right, 8GB. This is the first phone in the world to feature such a large amount of random access memory, and in addition to making both Tango and Daydream run as smoothly as possible, it should also allow for pretty much any other task to flow like butter. We weren't able to use the ZenFone AR too extensively during our time with it, but navigating throughout the phone's UI and opening and closing apps all ran without a hitch.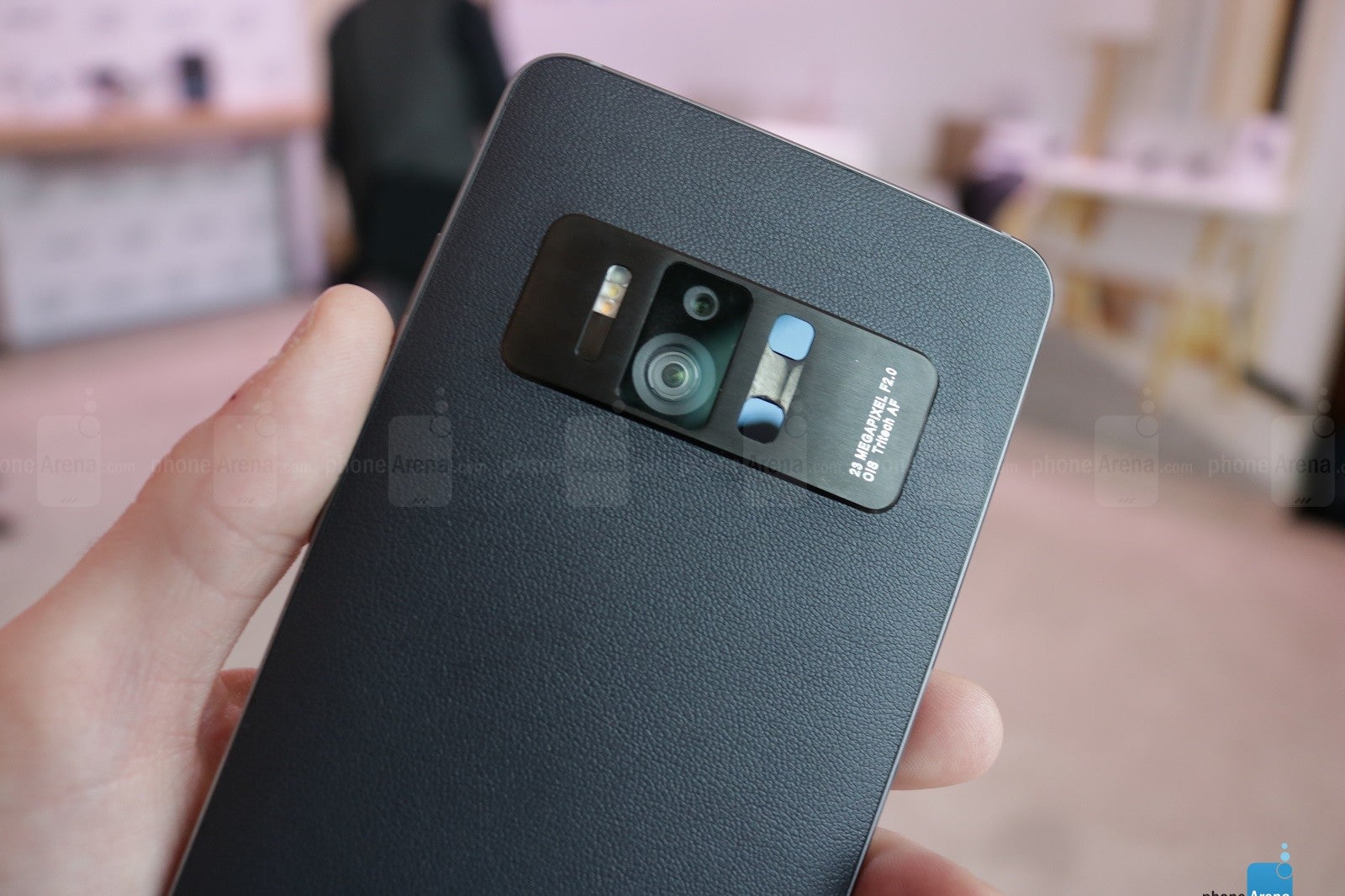 Camera
Support for Google Tango is only possible thanks to the camera setup that Asus has built into the ZenFone AR, and the company is dubbing this as their own TriCam system. As the name suggests, the TriCam setup on the ZenFone AR consists of three individual sensors, with the primary one being that of a 23MP nature. This is the camera that you'll use for snapping photos and recording video, and images we took with this camera turned out looking quite nice. We won't be able to fully judge what the primary camera is capable of until we get to spend more time with the ZenFone AR, but our initial impressions are very positive.
In addition to the main 23MP sensor, the other two cameras that are present here are used for motion tracking and depth sensing. Tango features on the phone are made possible when all three of these cameras come together as one powerful package, but as I already mentioned, we weren't able to test out Tango capabilities on the ZenFone AR with the unit that we got to test out.
Battery
Powering all of the tech that's packed into the ZenFone AR is a non-removable 3,300 mAh battery, resulting in a much smaller size than the massive 5,000 mAh battery that's housed in the ZenFone 3 Zoom. Asus hasn't said anything about how much use you can expect to get out of the ZenFone AR, but our assumption is that it isn't going to be a lot if you're making frequent use of the Daydream and Tango features that are present here.
QuickCharge 3.0 is available for when you need to top up the phone, and Asus's own BoostMaster Fast Charging technology will supposedly be able to deliver a charge of 60-percent additional capacity after 39 minutes of charging time.
Pricing and availability
On the price and availability side of things, details are still pretty light for the ZenFone AR. Asus has said that we can expect the phone to launch at some point in Q2 of 2017, but that's all we currently know in these regards. Asus hasn't even said if the ZenFone AR will be coming to the States, but if it does, our guess is that it'll cost quite a lot.