Hands-on Preview of the LG Versa
16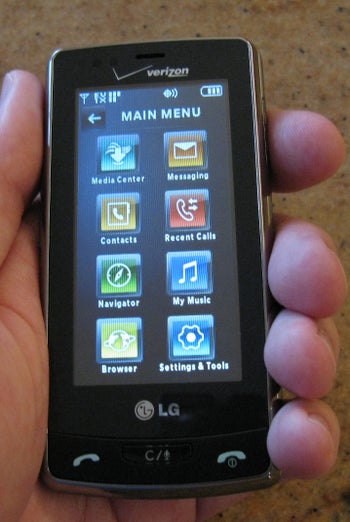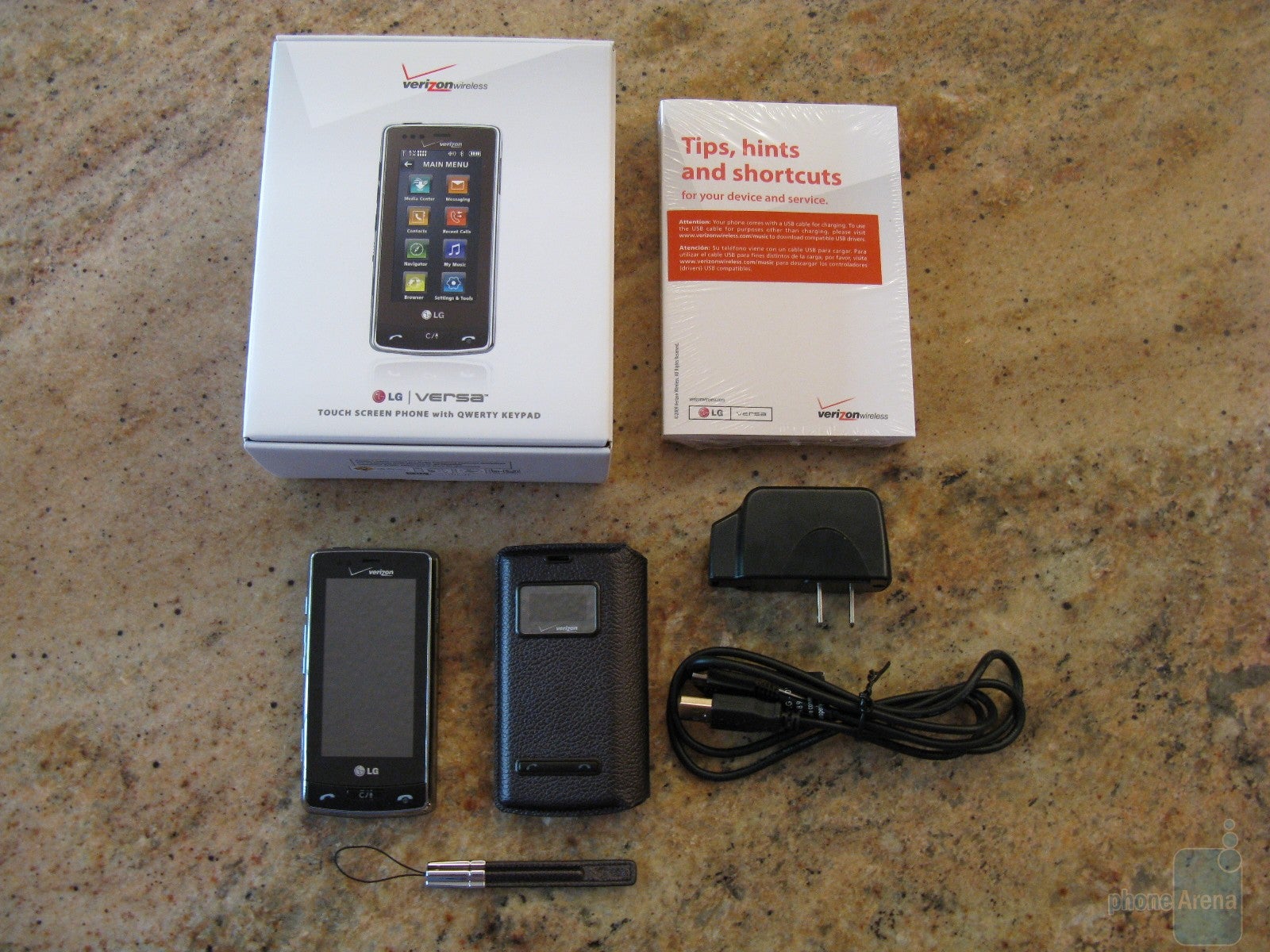 Today we received the new
LG Versa
, which officially goes on sale
March 1st
for $199 after rebate with a 2 year contract. As expected, the
Versa
is "versatile" with a QWERTY keyboard that can easily be added or detached from the phone The
3" touch-sensitive display
is not quite as wide as the
Dare
(about .25" less), but is more responsive and not as flexible when pressed. There are no themes, but instead uses
four Home Screens
that you can scroll through (Favorites, Shortcuts, Media, and Module). Each of these Home Screens allow you to add different shortcut icons to the desktop based on that category. The actual
Main Menu
by default is set to Grid View, which has the familiar Verizon layout of eight icons, but changing it to Smart Menu will show lists and actions for Call, Send, Create, Play, Connect, and Download. For example, if you press Connect, you can then choose from Browser, Bluetooth, Email, IM, Blog, Visual Mail, VZ Navigator, Browse & Download, and Extra Apps.
In order to attach the
modular QWERTY keyboard
, you have to remove the battery cover. Once connected, the buttons will light up, and the
external blue OLED
will activate. After typing a few text message, we found the size and layout of modular QWERTY keyboard to be easier to use than the on-screen virtual keyboard. The only thing we noticed is that the unit is top-heavy when the modular keyboard is attached, since the weight is not equally balanced with the bottom. After placing a call with the keyboard attached, you have to close the flip, and there is a small opening that you can hear through above the OLED display.
The
Browser
does display HTML sites in similar fashion to the Dare, but is easier to use, as well as zooming in and out on pages. It also has
limited Flash support
, which can play embedded YouTube videos in web pages, but some sites with complex Flash files will not load. The
Camera
is 2MP Autofocus with flash, instead of 3.2MP on the Dare. We will be comparing the two in our full review.
After using the Versa for a while, we're not sure if it would be considered an upgrade or downgrade from the Dare, but is more of a modular-Dare, since you can attach the keyboard, and there will also be a game control pad available soon. No word yet on the rumored stereo speakers or WiFi attachments.