Handful of new boot animations available for the Galaxy Nexus
9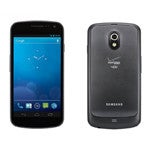 So, with an easy root and unlocking method available for the Galaxy Nexus you may be wondering, what exactly do you do with your newfound powers? How about installing a custom boot animation. RootzWiki participant JaeKar99 has reformatted some boot animations for the high definition screen of the Galaxy Nexus, and super users only need to download and install a .zip file from their ClockWorkMod Recovery to enjoy the new animated goodness.
If any of that sounded like gibberish you should probably just enjoy the gallery of animations below. If you read that and thought "piece of cake", then head on over to source link and gets yourself a new boot animation. For the rest of us, it's still cool to see the power that an unlocked device provides to an end user.
Remember: Modifying your phone like this will likely void your warranty. Don't do it unless you are comfortable with the process!

source:
RootzWiki
via
Droid-Life