Hallelujah: Five features and upgrades introduced in 2015, which were long overdue
19
Has 2015 been an exciting year for smartphone fans or what? Sure, in terms of hardware, things are a bit stale – phones keep getting more and more cores and are pushing the boundaries of amount of RAM that can be stuffed under their tiny hoods, but overall performance has not seen an incredible jump. However, so far, it has been a year, which brought about some much-needed touch-ups, upgrades, rehashes, new features, et cetera. Some of those have been so long overdue that we couldn't help but go "Finally!".
What were those things? Well, here are the five most prominent (4 past and one upcoming, to be exact). Let us know – was there a new phone, feature, upgrade, or accessory introduced in 2015, which you've been waiting to see so long that you popped a champagne when it was?
iPhone 6s cameras get resolution upgrades; 2 GB of RAM
The iPhone finally makes a jump from the 8 MP main camera and moves on to 12 MP. Well, color us amazed and bring on the fireworks! Wait, the selfie cam also got bumped up from 1.2 MP to the much more relevant 5 MP resolution? Bring out the cake, make sure it's covered in pink (rose gold) glaze, too! In all honesty, the
iPhone 6
's and
6 Plus
' cameras delivered
great images
, despite the smaller resolution, but a lack in detail was starting to show, especially when compared to the excellent cameras of competitors like the LG G4 or Samsung Galaxy S6, so some extra pixels in the iSight camera's sensor were getting overdue!
But wait, that's not all! The
iPhone 6s
and
iPhone 6s Plus
have another notable, long awaited upgrade – they finally have 2 GB of RAM. Ever since the release of the
iPhone 5
, back in 2012, Apple's flagship smartphones have been bearing just 1 GB of memory under the hood. The trend began to crack up last year, when the
iPad Air 2
was the first iOS device to have 2 GB of RAM and, this year, the iPhones and
iPad mini 4
get it, too!
Apple iPhone 6s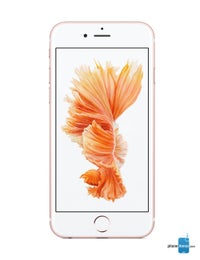 Samsung design language and TouchWiz
2015 has certainly been the year of premium design, metal-and-glass being the most prominently used material combo. Samsung's
Galaxy S6
and
Galaxy S6 edge
were among the first to come through the door bearing their new clothes this year, and what an entry it was! Samsung realized that consumer complaints over plastic construction of flagships were not to be taken lightly, and the company finally committed to designing a truly premium device – actually, two of them (back then, the
Note5
and
Galaxy S6 edge+
were still 6 months into the future). So, sure, the phones looked beautiful, but we are pretty sure that they were not only praised for their looks, but also for being Samsung flagships that are not made of plastic or discarded band-aid materials.
Oh, but there was more! A lighter TouchWiz? Now that was a promise we found hard to believe! When we got our grubby mitts on one of the new phones, however, we were surprised to find that there was truth to what Sammy said – TouchWiz, the interface that had become the synonym for "bloat" in the past years, was so skinny, it was hard to recognize at times. Way to go, Samsung!
Galaxy S6 and Galaxy S6 edge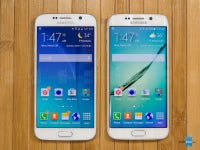 Xperia matte glass back and fingerprint sensor
So, metal-and-glass has been pretty famous as of late – so famous, in fact, that we are getting a bit tired of handling phones that can randomly slip off of any surface at any random moment. In comes Sony, who has been making metal-and-glass sandwiches for the past couple of years, to introduce a crafty alternative. The
Xperia Z5
comes with what Sony calls a "frosted glass" back. Basically, that's a matte-covered glass panel, which feels as cool as before, but is much less slippery. Sure, it's still a bit unstable, but much less so and we expect the Xperia Z5 to go on its own surfing quests across our desks much less than its predecessors.
Sony Xperia Z5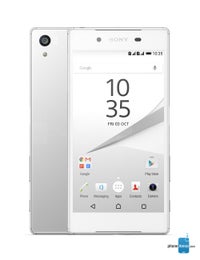 The Apple Pencil as a competitor for the S Pen
Samsung's Galaxy Note line kickstarted the whole "bigger screens!" movement and it has long stopped being the only occupant of Phablet Land. However, the line brought about a feature, which is still unique to it – and is shared with the Note tablets, of course – the S Pen. Not just any ol' stylus, the S Pen has a lot of features, an insane amount of pressure levels included, which are achieved via the Wacom digitizer in the Note device in question and the Sammy software running in sync with it.
It has befuddled us so far why nobody ever tried to take on Samsung's S Pen. Well, now someone has – Apple with its
Pencil
. Granted, the fruity stylus is currently only supported by the super-sized
iPad Pro
, but it's a worthy competitor none the less. We would absolutely not be surprised if the iPhone 7 Plus happens to support it, too, but let's not get ahead of ourselves.
Nexus 5 (2015)?
Considering that the LG-made
Nexus 5
, introduced in 2013, was pretty-well accepted, we are a bit confused with what direction Google was looking to take with the
Nexus 6
. So, to recap – the Nexus 5 was affordable, powerful, compact (awesome screen-to-body ratio on top of a 5" display), and ran super-snappy, as the phone ran vanilla Android. In 2014, Google decided to introduce a 6" phablet, which is pretty niche by itself, with a humongous body around it, which made the handset much less desirable. Additionally, the handset was priced as a full-blown flagship, so no more "affordable Nexus" devices. Needless to say, fans have been longing for the return of the Nexus 5 since and it seems they just might get it.
As per a
large number of leaks
and rumors, we' suppose it's a pretty sure shot to say that a
Nexus 5 (2015)
is coming (currently known as Nexus 5X), and it's going to be made by LG again! Fans of the phablet-class Nexus needn't worry, as Google seems to have one of these on the way as well – a
Hiawei-made Nexus 6
, which will have a display diagonal somewhere between 5.5" and 6". As per the latest reports, pre-orders for the new devices may open
on October the 13th
!