HTC's next VR product to be "a different thing", will launch by the end of the year
6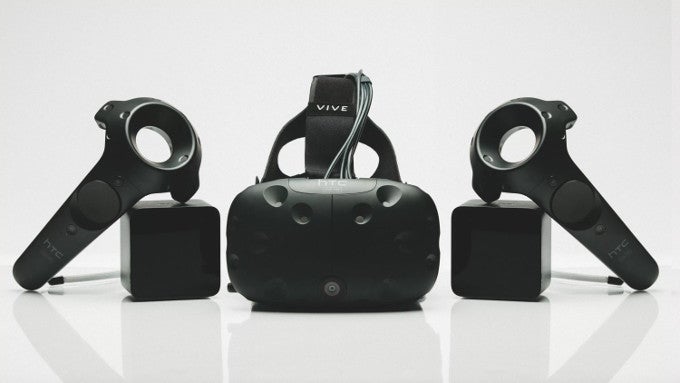 The Vive, HTC's first VR headset
Just a day after the company disclosed its poor Q4 2016 financials, HTC's CFO, Chia-lin Chang, confirmed the existence of an unannounced mobile VR product, a follow-up to the HTC Vive headset, which launched in April last year. The news came as part of an interview with CNET at an HTC U series launch event in Singapore.
HTC has bet a lot on virtual reality in the past years, and it appears the effort is paying off – the HTC Vive has become the
de facto
PC VR headset, both due to its good design and its main competitor Oculus' questionable business practices. The company is apparently willing to continue investing into the fresh technology, and will launch a new, mysterious VR device by the end of the year. Chang did not reveal much about it, but said that it will be compatible with the U series of phones. The company's plans about mobile VR, however are not just "a phone slapped onto a headset," but rather something else, though he did not elaborate any further.
"it's not a phone slapped onto a headset"
So let's speculate – the first and most obvious idea would be a headset with extra processing power built in, providing a better visual experience for mobile devices. This is a good proposition, though it has its fair share of problems, namely the increased cost over alternatives such as Google Daydream, along with all the engineering problems such a device might pose. Another alternative, however, looks much more interesting, and it's based on an interesting leak from late last month:
an FCC listing revealing a Vive-branded wearable
. Such a device could be very interesting, as it can double as both a conventional fitness tracker and a VR controller, thus bringing more immersive controls to mobile virtual reality. Also, let's not forget that leaked video showing
a Vive-branded mobile phone
from last month – yet another possible explanation for the CFO's remarks.
Chang described HTC as "a VR company," which highlights what we should expect from it in the coming months. While the U smartphone series is launching soon, it will not be the sole focus for HTC, whose mobile business has been struggling for a few years now, a fact confirmed just yesterday by
the company's quarterly financial report
. VR has become much more important to HTC, who recently opened their in-house development studio for the platform, and this upcoming device is confirmed to be be tackling a different form factor than the Vive, further cementing the company's position in the market.