HTC wants to dominate the smartphone market... in Myanmar
14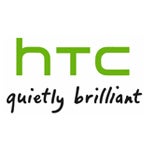 There's no denying that HTC's smartphones are nice and all, but recently, the company has not been making enough money out of them. In fact,
HTC just announced its worst profits figures in 8 years
, meaning that adequate changes to its business operations perhaps should be made. Could the upcoming push of HTC smartphones on the market in Myanmar be the solution? Probably not, but the company may be onto something as the poor Asian country is steadily opening its economy to foreign investors.
Currently, the smartphone market in Myanmar is dominated by Huawei and Samsung, with Sony holding the third spot. However, HTC has a trick up its sleeve that might help it gain traction among locals. The Taiwanese company has developed an input method allowing users to type in their native language. Currently, if one wants to have a Burmese keyboard on their smartphone, the device has to be rooted so that the software can be installed. And since rooting is a procedure that only advanced smartphone users are familiar with, only a tiny fraction of smartphone owners have access to Burmese characters, not to mention that the hack voids their device's warranty.
HTC is planning on releasing some of its high-end Android smartphones in Myanmar, including the
HTC One X+
,
One X
and
Butterfly
. The mid-range
HTC Desire X
, Desire VC and
Desire V
will be offered as well. Their prices have not been disclosed, but since the country is among the poorest in Asia, it is certain that only a handful of privileged citizens will be able to afford them.