HTC posts worst quarter in 8 years, still hopeful for future
34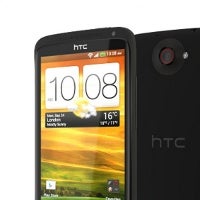 HTC's chief executive Peter Chou said just a couple of days that the dark days are likely over for the Taiwanese phone maker, but until those brighter days finally come to be, we have one more piece of bad news with HTC's announcements of its results for Q4 2012.
The last quarter of the year saw the quietly brilliant company miss forecasts and dive 91% on the year in terms of net income. This comes as Samsung is selling more and more Galaxy Android smartphones and Apple is keeping a strong foot in the United States with the iPhone.
This is also HTC's lowest profit in the last eight years. HTC's revenue stood at 60 billion Taiwanese dollars ($2.07 billion), roughly in line with analysts expectations.
Luckily for HTC, CES 2013 has just kicked off so it has the chance to wow us with announcement and finally start that road to recovery.
"Our competitors were too strong and very resourceful, pouring in lots of money into marketing. We haven't done enough on the marketing front,"
Peter Chou earlier said about the past 2012. In 2013, we expect to see HTC change the focus to marketing but of course first announce a new Anrdoid lineup.
source:
Reuters