HTC stops making the Nexus 9; will Nexus tablets ever return?
43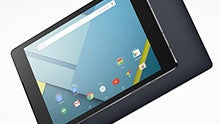 It used to be that Google's Nexus lineup represented both a smartphone option, as well as a tablet option – sometimes, even tablets of multiple sizes. But while the smartphone side of the Nexus family has matured from a single device a year to a choice between a more petite handset and a full-blow phablet, the tablet offerings have dried up. Sure,
we have the Pixel C now
, but that's not strictly speaking a
Nexus
model. And when
Google removed 2014's Nexus 9 from the Google Store late last month
, it looked like the era of the Nexus tablet was just about to close. Now the other shoe has dropped, with HTC itself confirming that after over a year and a half, the company has finally reached the end of Nexus 9 production.
Even with Google stopping its own Nexus 9 sales,
HTC continued to make the tablet available
– and still does to this day.
But what HTC has now confirmed is that production for the Nexus 9 has come to its inevitable end. While the manufacturer will continue to sell what stock it has available, once those models are gone, your chances for buying a factory-new Nexus 9 go up in smoke.
We know: there are plenty of much modern tablets out there these days – Google's own Pixel C included. But for Android fans who kept a special place in their heart for Nexus devices, this conclusion (at least for now) of the Nexus tablet story is still a melancholy chapter in the saga of Google's relationship with mobile hardware.
source:
CNET