HTC says the Sensation 4G and Sensation XL are next in line for an Android Ice Cream Sandwich update
14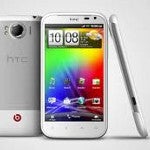 HTC already revealed the full list of devices in its smartphone stable that will get updated to the newest version of Android, and the
HTC Sensation
and
Sensation XE
are to make the cut first.
Their update
already started rolling
and will be on the move throughout the globe in the next few weeks. At its official blog, today HTC announced some more details which of its phones are next in line.
As for timing, we're in the early stages of rolling out Android 4.0 for the HTC Sensation and HTC Sensation XE and upgrades will be more widely available in the next few weeks. The update for the HTC Sensation 4G and HTC Sensation XL will follow. Please note, once we start pushing out updates it will take time for all carriers in each country to get the update. We are working closely with our carrier partners to nail down update schedules for our other smartphones and will have more to share very soon.
There you have it - not much more details, but things are slowly progressing to a Sensed out Android Ice Cream Sandwich on your 2011 HTC handset, and the company issued the following list that is due for an update:
DROID Incredible 2 by HTC
HTC Amaze 4G
HTC Desire S
HTC Desire HD
HTC EVO 3D
HTC EVO Design 4G
HTC Incredible S
HTC Sensation
HTC Sensation XL
HTC Sensation 4G
HTC Sensation XE
HTC Raider
HTC Rezound
HTC Rhyme
HTC Thunderbolt
HTC Vivid