HTC sales continue slump in August
44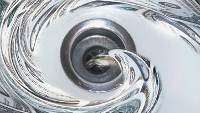 HTC might be spending big bucks on its new ads starring movie star Robert Downey Jr., but so far the spots have failed to work. And with a confusing message, how could they? For August, the Taiwan based handset manufacturer saw its revenue decline 16% from July's numbers to $13.2 billion NT ($444 USD). This represents a 45% drop from last year and is a whopping 56% decline from May when the
HTC One
started shipping. It also coincides with
a revival by rival Android handset producer Samsung
, showing that the flagship models made by each firm has had a reversal of fortune. While the HTC One at first was a threat to the
Samsung Galaxy S4
, it seems that Sammy has righted its ship while HTC is still the Titanic, floundering on the open sea.
Making matters worse, for HTC to reach its guidance numbers for the third quarter, sales this month need to rise 60% on a sequential basis. HTC's best month this year so far, May, saw only a 48% hike in sales from the prior month. And consider the competition. The eagerly awaited
LG G2
is coming as is the next
Apple iPhone
. Discounted HTC One units might soon be flooding the market. And even the unannounced
HTC One Max
, a phablet sized version of the HTC One, will have to face competition from the
Samsung Galaxy Note III
.
What HTC needs to do is to
stop wasting money on an unfocused ad campaign
and start extolling the virtues of the HTC One, because right now that is all the ammo it has left to shoot back with.
source: HTC via
UnwiredView