HTC moving out of South Korea due to poor smartphone sales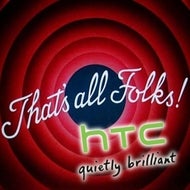 It looks like HTC smartphones are not popular at all in South Korea. Actually, sales have been so slow that the Taiwanese company will be moving out of the South Korean market as an attempt to
"streamline operations"
. That should come as no surprise since competing with a behemoth like Samsung, especially on its own turf, must be quite a challenge.
It is estimated that at the end of this year's first quarter, HTC smartphones accounted for about 1% of the country's mobile phone market, which is down from 2% for 2011. Sure, not as bad as its 0.11% market share in Brazil – a market that
HTC also abandoned earlier this year
due to poor smartphone sales, yet still not enough to give the company a reason to stay. Samsung, on the other hand, holds an estimated two thirds of the South Korean smartphone market share after the release of the
Galaxy S III
. LG and Pantech, which are also South Korean companies, take the second and third places respectively, and what's left is a measly 10% of market share for other manufacturers.
HTC has not yet disclosed how many jobs will be lost due to the restructuring, or whether it will be ceasing its operations in other markets. The chances of the latter happening, however, are anything but remote. The
HTC One lineup has been selling poorly in Europe
, the company's stock has been steadily declining over the past few months, and only time will tell what HTC's next move will be.