HTC might have snatched the MOG streaming music service via its Beats Audio investment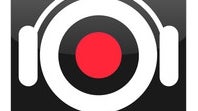 MOG has been bringing unlimited streaming music service to iOS and Android
for a good while now, and its extensive catalog of millions of songs made it a pretty decent alternative to the more popular such services.
We have been hearing about an
upcoming streaming music solution from HTC
and Beats Audio, but since then things were quiet on that front. Now word around the camp fire is that Beats Audio has acquired MOG. HTC, as a major investor in Beats, just might have gotten itself access to the said streaming music service.
This coincides with the immediate launch of its flagship
HTC One X
handset, and the others from the new One lineup, so we are all ears what will the consequences be of that rumored acquisition for the music-centric capabilities of the new HTC devices.
MOG's subscriber base is only about half a million, listening to its catalog of about 14 million songs, but it has deals with the major labels, so it will be a good addition to HTC's handsets, if this deal has indeed gone through, and it will be way more exposure for the service that it could have hoped for on its own.