HTC looking to reenter the tablet game, portfolio price cuts upcoming
23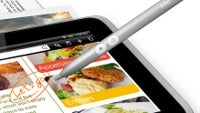 HTC is reportedly in talks with Pegatron to out a tablet of its own by the end of the year, and still deciding whether it will be a 7" endeavor, or a good ol' 10-incher.
The decision to reenter the tablet game apparently came after HTC saw that the affordable
Nexus 7
tablet actually strengthened the Asus brand, rather than diminish it because of its comparatively low price - the reason HTC turned down Google's offer to co-develop the Nexus tablet. The more, the merrier, we'd say.