HTC is teasing "an unexpected surprise" to be revealed on March 20
14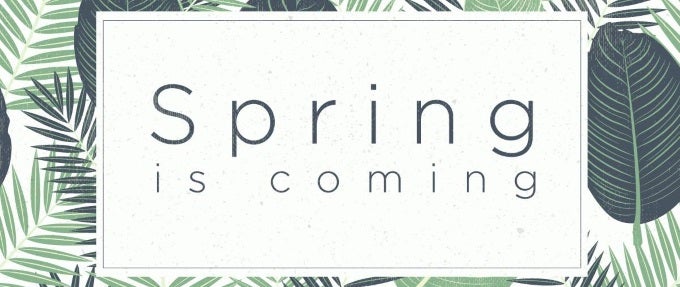 Just days after
launching its newest flagship
, HTC, or rather its Taiwan subdivision, has chosen to remind us that "Spring is coming". The message comes from a post on HTC Taiwan's official Facebook page, and it also promises "an unexpected surprise" to be revealed next week, that is, on March 20.
While whatever is to be revealed on that date is still a mystery to us, we still have a couple of ideas. The most obvious one, of course, is a new phone – but that is highly unlikely, as the company's newest phones, the HTC U Ultra and U Play, have only just launched, and the company has also announced it will be withdrawing from the low-end market. Another idea is the reveal of
HTC's "different" VR headset
, but that was announced to come by the end of the year, and it's still just March.
Also, both of those ideas don't exactly fit the teaser's style, which is suspiciously focused on the color green. So there's two other options: the
previously revealed
sapphire screen, 128 GB HTC U Ultra edition, or the much more likely scenario of a simple new green color option for one of its devices. Then again, none of these can be called unexpected, so maybe we're witnessing the rare nonleaked smartphone announcement, in which case we sincerely pray they don't take away the headphone jack again.
Of course, there's a ton of other possibilities, but, at least for now, we'll leave the speculation up to someone else. We'll update you on March 20 with whatever HTC announces, so make sure to check back with us.