HTC invests $40 million into OnLive's cloud gaming
2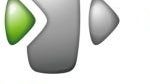 Like all mobile titans,
HTC
is always looking to invest in the next big thing, be it software or components. This year, HTC invested US$40 million in OnLive Inc. If you're a serious gamer, you're probably familiar with
OnLive
. They provide cloud-derived gaming to PCs, Macs, Internet-connected televisions, and mobile devices.
An HTC spokesperson, Maggie Cheng, said that the acquisition would "strengthen its gaming capabilities and help
HTC
tap into increasing demand for games on smartphones." The investment means a significant boost for OnLive's
cloud gaming
on all platforms, but HTC's version of OnLive might come with bonus features, or discounted service.
OnLive's gaming service is available for US$9.99 per month. That membership includes unlimited access to their library of non-new titles. There is also a PlayPass subscription, where you can buy 3-day, 5-day, or unlimited rentals on new releases. PlayPass rates vary by the popularity and novelty of the title. Finally, they have a $99 game system that hooks up to your TV. The model sounds great for online gaming, but given consoles' hold on the market, we think their computer and mobile offerings will be more successful.
source:
The Wall Street Journal
via
Engadget