HTC event on April 12th promises to show us 'what's next'
20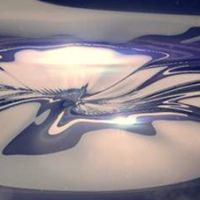 When it comes to most things (i.e. birthdays, jury summons, flat tires), we hate surprises. But if it has to do with mobile technology, we live for the suspense. An invitation from
HTC
has extended a very cryptic, or perhaps understated, request:
"Join us to see what's next"
.
The event, scheduled for
April 12th in London
, will take place at 1:30 PM BST, or 8:30 AM EST.
Engadget
has keenly pointed out that the event takes place at the same time as the Microsoft MIX 2011 developer meeting is taking place. But it's doubtful that there's any correlation.
We admit that the background image HTC chose might merely be a captivating image they found to pique our interest, but we just love to speculate: Perhaps the bulging water/screen surface is indicative of the
EVO 3D's European launch
? It could also be for the
HTC Pyramid
. Would anyone care to venture a guess as to the 'what's next'?
source: HTC via
Engadget