HTC coming out of the doldrums, November sales up 23% sequentially
9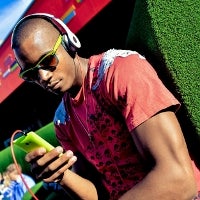 HTC might be turning the corner judging from its November sales results, which were up 23.3% sequentially compared to October. Revenue was still 31.4% less than November last year, but are edging up after four months of decline for the first time.
The company introduced its
One X+
, which is what the One X should have been, with a record amount of internal storage, LTE, larger battery and the latest Android Jelly Bean plus a revamped Sense 4+ interface. The
Droid DNA
flagship is the first brand name unit to hit the market with a Full HD display, albeit exclusive for Verizon, but the company's efforts aren't going unnoticed, it seems.
It also started selling the
HTC 8X Windows Phone
, which is only competing with the
Lumia 920
for the WP8 fans' attention at the moment, and is enjoying moderate sales success. Hopefully HTC will keep it up , as it would be sad for such a pioneering manufacturer to be brought down on its knees - it's of the few manufacturers still clocking some profits in this age of an Apple-Samsung mobile industry duopoly.
HTC also settled all patent litigations with Apple last month, so now it can focus only on making better handsets, and we are eagerly awaiting what would that
M7 project
rumored for the spring be.