HTC brings camera-oriented software updates with the EYE Experience; Zoe goes out of beta and on to iOS
4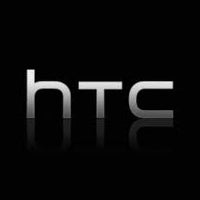 HTC's desire to bring mobile photography to a new level does not end just with its new hardware. Along with the release of the Desire EYE and the funky looking RE camera, the company intends to roll out a software update, named HTC EYE Experience, bringing a slew of fresh camera functions to the manufacturer's currently active high-end devices. Furthermore, Zoe will be coming out of beta, with an upgrade to its content engine and iOS availability to follow later this year. Version 1.0 does not seem to bring new features, aside from a slightly redesigned UI, but we suspect that a more prominent update will be released once Zoe hits iOS.
HTC EYE Experience
The EYE Experience is a feature pack, meant to upgrade HTC's previously released top-of-the-line smartphones' cameras and keep them in the race, even though some of them may be a year or two old.
EYE Experience's face detection promises to bring video chatting to a whole new level. The software is said to follow your face, no matter where it is (as long as it's in front of the camera, of course), and keep it framed and stable within the window of the recipient. HTC also says that EYE Experience will be able to track up to 4 people's faces from a single camera, cropping them up and placing them in stable frames, making group video calls that much easier. And no, this will not require proprietary software to function – HTC says it will work the same with all your favorite video chat apps.
The update will also bring new functions to the camera app, mainly aimed at broadening the use of the front camera and at making selfies... well, less boring, maybe. The first one, HTC calls Split Capture. This mode will allow you to take a snap with both cameras of the device at the same time, creating a split-screen photo, showing both the thing you were looking at, and your face at the same time (much similar to the recently released
Xperia Z3
's "
Face in
" function).
Another selfie-centered feature is the Crop-Me-In, which works similar to Split Capture, however, it only uses the front camera to crop your face out and paste it somewhere in the scenery shot with the back camera. That should make for some interesting, and possibly hard-to-explain, pictures.
And lastly, HTC added a Voice Selfie functionality to help users reduce the weird palm gymnastics and phone-drop risks, as it allows them to snap a selfie by just saying "say cheese" or "smile", or start video capturing by saying "action" or "rolling".
HTC EYE Experience will also bring the new camera features of HTC Desire 820 (such as Face Fusion and Live Makeup) over to previously released high-range phones. There's a chance there will probably be a few more features, as HTC said that the "full feature list will be confirmed at roll-out".
The roll-out will begin "in the coming months" and here's the list of models to get EYE Experience:
HTC Zoe
The Zoe app, which started its life as an HTC exclusive, but later became an Android-wide (Android 4.3 and above) public beta, will be reaching v1.0, which will bring a slightly remodeled UI and probably some fixes under the hood, we assume, as the app is coming out of beta. It will also be available to iOS users (7 and above) in the next few months.
Zoe is a social app for interactive image sharing. It allows you to quickly create a slide show (the slide shows are called Zoes) with pictures and videos of your choice and share it with friends. The app connects you with others via a familiar-looking social feed, where you can quickly view what friends have shared and can even remix others' Zoes with your own pictures – a good way to share your perspectives from a trip you took together, for example.
The creation process for a Zoe is mostly automatic, allowing one to pick overlay effects, first and final frame, and whether the video clips will play the original audio or not. Otherwise, the app will pick a music, will randomize the order of the frames (unless told you want them chronologically), and do the frame transitions on its own. There is also an option for Zoe to automatically combine your pictures and media, based on time and location, we assume, and keep them on hold for reviewing and sharing.
HTC promises an update to Zoe's content engine to come later this year, which should make clips more interesting and "visually stunning".