HTC and Samsung both see Windows phone as a major mobile platform
15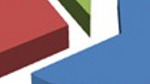 Windows phone 7 has been out for just a few weeks and already it has made quite an impact on some handset manufacturers-if not the buying public. Korean based cell phone producer Samsung has had quite a success with the globetrotting Samsung Galaxy S. The Android flavored device has spawned a number of successful spinoffs like the model that each of the top four U.S. carriers offer (Verizon Fascinate, AT&T Captivate, T-Mobile Vibrant and the Sprint EVO 4G). Then there is the Samsung Galaxy Tab, a tablet version of the Galaxy S that runs Android and is equipped with a 7 inch LCD display. In other words, Samsung should be satisfied with how buyers have reacted to their Android models, right? Uh, not so fast.
According to Sitthichoke Nopchinabutr, the head of the company's Thailand Telecommunications Unit, Samsung weill be favoring Windows phone in its lineup next year. He says that for every 50 Windows phone models produced by Samsung, the company will produce 24 Android models and 5 Bada handsets. That works out to a 60% share for Microsoft's new OS, a 30% slice of the pie for Android and 6% for Bada.
HTC Thailand's country manager Nattawat Woronopakul says that the Taiwan based cellphone producer will "be focused on both Android and Windows phone 7-smartphones. These platforms have the biggest potential market. It is expected that by 2012 the combination of Android and Windows phone 7 will represent a major part of the world smartphone market." He says that HTC plans on launching more than 30 devices in 2011, running Android and Windows phone 7.
Not all cell phone producers are enamored with the new OS from Redmond. Currently the biggest Windows phone partner that Microsoft has, LG Electronics seems to have had a change in heart. According to LG's head of marketing in Thailand for its Mobile Communication Department, all 10 models coming to that country next year will be Android flavored. No comment was made as to the breakdown of LG's global lineup for 2011.
source:
AsiaOne
,
WMPoweruser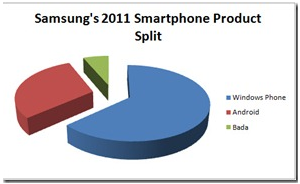 Samsung plans to install Windows phone on a majority of its new handsets next year
Recommended Stories