HTC Windows 8 tablet with Qualcomm chipset in the works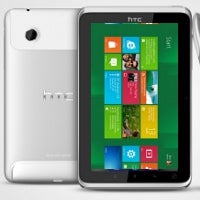 In the casual Twitter conversation he says that this is an ARM-based tablet, not an Intel machine, and the chipset inside will be of Qualcomm make. Qualcomm is a minority shareholder in HTC, which explains why the Taiwanese have this tight and warm relationships with the Snapdragon family.
Hopefully by the time this rumored HTC tablet with Windows 8 launches, there will be a number of Metro UI-styled applications in Windows Store, so we don't miss the legacy Windows programs, including Office.