HTC reveals why the U12+ skipped wireless charging
41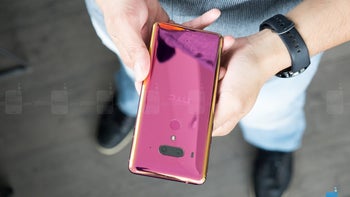 HTC has revealed why it chose to skip wireless charging with the
HTC U12+
. After previously explaining its
eyebrow-raising name choice
for its latest flagship, the Taiwan-based company has now gone on to reveal the thought process behind yet another controversial decision, the omission of wireless charging in its latest flagship.

Despite the tech gradually becoming standard in the premium smartphone segment, HTC ultimately chose to skip wireless charging when it came to its newest offering, revealing that it doesn't believe the benefits are sufficient enough. Specifically, in order to include the technology, the HTC U12+ would need to be much thicker than it already is or, alternatively, the size of the battery pack would need to be decreased. In addition, HTC also listed the slow speed of the technology as another deciding factor, stating that traditional fast charging methods are quicker and much more efficient. Furthermore, the Taiwan-based brand also views the need to physically place the phone down on a surface as a significant drawback for wireless charging methods. Despite the lack of support in the HTC U12+, though, it's worth noting that the brand has certainly not ruled out the technology entirely, explaining that it will consider including it in future devices.
As a bonus for future owners of its current HTC U12+ flagship, however, the brand has included support for Qualcomm's newest
Quick Charge 4.0
technology, something that is only compatible with a select number of devices such as the
Razer Phone
and
Xiaomi's upcoming Mi 8
. Nevertheless, a third-party accessory will need to be purchased in order to take advantage of it – the charger included in the box only supports Quick Charge 3.0.