HTC Titan II landing March 18th for $200? Xperia Ion, Skyrocket HD, Exhilarate, and Sony Crystal tablet are coming later?
10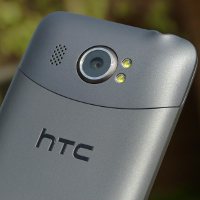 We're sure you're probably still trying to get over the possibility of the
Nokia Lumia 900 launching with AT&T for a mere $99.99
, but the news regarding
AT&T
isn't over just yet. And in fact, it appears we're hearing some additional juicy news that should no doubt get many AT&T customers extremely excited in the coming months.
This time around, it's in regards to that other 4G LTE Windows Phone – you know, the
HTC Titan II
that made its
debut during CES
. According to a
leaked Q1 2012 roadmap
obtained by BGR, it mentions that AT&T is tentatively planning to launch the HTC Titan II on
March 18th for $199.99
with a 2-year agreement. Of course, at that price point, people will look at the possible $100 price attached to the Nokia Lumia 900, but still, it has some advantages – like having a wickedly larger display.
Meanwhile, it's also being reported that the Samsung Galaxy S II Skyrocket HD, Samsung Exhilarate, and the gorgeous Sony Xperia ion will all be coming out sometime at the
end of Q1
– though, exact dates and pricing weren't mentioned. Interestingly, we're also being introduced to a new
tablet
from
Sony
that AT&T will be planning to launch in the future, however, it's looking to be an
HSPA+ enabled
tablet as opposed to offering 4G LTE. Dubbed as the
Crystal
, the report indicates that AT&T will have it priced at
$409.99
, but it's unknown if that is its on-contract or outright pricing – albeit, we'd figure it to be the former.
Well, there you have it folks! It seems that AT&T has many things in store for Q1, which should no doubt keep AT&T customers very content. Knowing that the HTC Titan II will be sporting a $200, would you still considering choosing it over that other flagship Windows Phone?
source:
BGR