HTC: Samsung snagged our burst shot innovation, we'll trademark everything around the One
84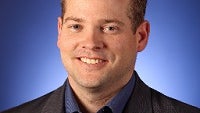 Jason Mackenzie, HTC's global president of sales, sat down for an interview, in which he revealed some pretty interesting tidbits from the kitchen of smartphone making.
The big story here is that he is convinced Samsung borrowed the Burst Shot mode of its phone cameras, which debuted with the
HTC One X
and
One S
. It is not only Samsung, though, as soon each and every manufacturer, like LG or Sony, also introduced some sort of burst shot regimes in their camera apps, while Sony even borrowed HTC's idea to place the stills and video shutter keys on one and the same screen, instead of switching back and forth, which you can see in the
Xperia Z
.
We're changing the culture within HTC. Our culture has always embraced this "quietly brilliant" mentality, which meant the good things about being humble. But we've been too quiet. We're embracing that we need to be a challenger. HTC is a company fighting against two of the biggest companies in the world, Apple and Samsung, who have a lot of resources. So we're embracing that.

What that means is we will be a lot more aggressive in our communication. We need to take ownership of our innovations. So if I think about last year, the HTC One X; great product. We had this "amazing camera, authentic sound" message, but it was too vague. We didn't communicate well why it was an a amazing camera. We essentially worked for our competitors in some cases, where we launched these great things like burst mode, and then we let Samsung come in and suck in our innovation and own it in the consumer's mind.

So the first thing we're doing with those big innovations I took you through--BlinkFeed, BoomSound and the UltraPixel camera--we're actually trademarking these terms, we're going to own them and we're going to be very aggressive about how we communicate those. The second thing is we're going to be a lot more strategic in how we're marketing. We'll have an "always on" approach. Before we've come out in these four- or five- or maybe eight-week bursts around a product. Now you will see HTC aggressively market throughout the year.
On the question why the innovative BlinkFeed news board that gives you curated always-on snippets of info on topics of your choosing from more than 140 content providers HTC has struck a deal with, looks like Microsoft Windows Phone's Live Tiles concept, he answered:
If what you mean is that there are squares on it, you're right. But Live Tiles on Windows is static information. They're widgets, essentially. What this is, is a newsfeed that's constantly updating. So every time I turn on my phone I can feed through it and I can get to the latest information. The phone is alive from that perspective. That's a big innovation that we think fits consumers. And then it's also a fantastic differentiator where, when you see this in ads and things, this is going to say HTC BlinkFeed.