HTC One X marks the spot as being AT&T's first Beats Audio and Sense 4.0 smartphone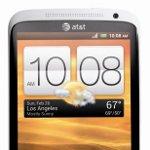 HTC's next big thing
, well, that's because
AT&T
has finally stumbled upon that big giant X that marks the spot. And just like that folks, AT&T officially announced today that the remarkable
HTC One X
will be coming in the coming months, thus, being AT&T's very first HTC smartphone to feature
Beats Audio
and the new
Sense 4.0 experience
.
Regarded as a multimedia juggernaut, the HTC One X for AT&T will be flaunting a mighty
4.7-inch 720p HD display
with Gorilla Glass, which will be further enhanced thanks to its wide-viewing angles and its ability to connect it to a TV wire-free with the aid of an optional wireless HDMI adapter. Running the show from behind the scenes, its next-generation
1.5GHz Qualcomm Snapdragon S4 dual-core processor
(no quad-core folks) will be doing its best to keep things rolling along. Not surprisingly, it'll be flying through the air with its
4G LTE connectivity
as well, but for those concerned about battery consumption, it's worth mentioning that it'll be carrying along an
1,800 mAh battery
– so yeah, let's see how it'll handle all of that.
Aside from its muscle power, the HTC One X is also a very capable photo-taking smartphone, thanks to its
8-megapixel
auto-focus camera that features an
F2.0 lens
and
back illuminated sensor
for better image quality in low lighting. Much like some of the other camera-centric smartphone from HTC we've seen, it's going to be filled to the brim with a healthy set of shooting modes to no doubt keep people amused, while catching the moment instantaneously thanks to its lightning fast operation. Also,
1080p HD video recording
will be in tow along with
slow motion recording
at 60 frames per second.
Finally, the HTC One X is AT&T's first smartphone to offer
Beats Audio
built-in to the hardware and software – essentially giving it one of the richest audio experiences around. For those big into the whole audio scene, AT&T will start carrying exclusive Beats accessories this spring to accent this audio robust device. And of course, there's that new
HTC Sense 4.0
experience on top of Android 4.0 Ice Cream Sandwich, which will no doubt bring some new enhancements and features to cement it as one of the premier customized Android experiences out there.
Are you teased yet? Well, you'll probably want to keep in the excitement because its pricing and release date have not been publicly announced, but at least we can keep in mind about
spring
bringing in better weather. Until then, let's cross our fingers!
**Updated**
Check out the new promotion video of the handset below.
**Updated #2**
From the looks of it, AT&T's version of the HTC One X is also known as the HTC One XL, which both feature 4G LTE connectivity and a dual-core processor. Meanwhile, the
international version of the HTC One X
, will offer HSPA+ 42Mbps speeds and a mighty 1.5GHz quad-core NVIDIA Tegra 3 processor. The video below is of the HTC One XL, or as some AT&T folks would say, is their version of the HTC One X.
source: AT&T