HTC One X Deluxe Edition coming with Beats headsets
9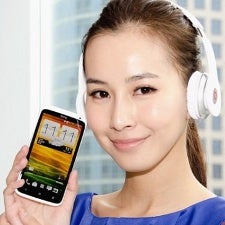 The
HTC One X
was the
hottest Android handset unveiled at MWC
, but if that's not classy enough, HTC has come up with a deluxe edition of the phone. The
HTC One X Deluxe Limited Edition
targets the Taiwanese market with exclusive packaging and a set of gorgeous white Beats Solo headphones.
You'd need to pay a slight premium for the One X Deluxe Limited Edition. It's nothing outworldly, though - its price is set at around $840 off contract, a bit more than the $780 you'd pay for a standard One X.
HTC One X Deluxe Limited Edition pre-orders start on March 20th in Taiwan, and it seems like the handset will be only sold in the Asian country.
For the time being, the HTC One series are getting ready to hit the market in April. The HTC One X comes with a Snapdragon S4 chip with built-in LTE support stateside, while the international version of the same device packs Nvidia's quad-core Tegra 3.