Best phone and tablet of MWC 2012: Poll Results
19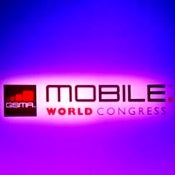 It's just over a week since MWC 2012 wrapped up but it feels almost like an eternity. The new iPad was announced and as it was expected it eclipsed all current tablets, but could some of those upcoming gadgets shown at the Mobile World Congress be able to challenge Apple's product?
And what were the best phones and tablet unveiled at the largest mobile event for the year?
We've waited for you to cast your votes in two categories: best phone and best tablet, and the results are finally in.
You picked the
Nokia 808 PureView
as the best phone at MWC 2012. With some 68% of your votes, it was a landslide victory for the Symbian-powered device bringing a mind-boggling 41-megapixel camera with PureView imaging technology for stunning images.
Second ranked the
HTC One X
getting over 15% of your votes and it's also worth an honorable mention. The One X embodies the latest technological advances - it will feature the 28nm power-efficient and LTE packing Snapdragon S4 dual-core chip in the US. The international version is stuffed with Nvidia's Tegra 3 quad-core, which should match the performance of the S4 without offering LTE.
Interestingly, all other devices got lost and only received a tiny fraction of your votes despite some of them also featuring a quad-core processor.
And what about tablets? Almost uncontested, the
Asus Transformer Pad Infinity 700 Series
grabbed the gold with over half of your votes. It's a premium product from top to bottom: high-res 10.1-inch display, elegant brushed aluminum back and featherweight body, and it comes with a keyboard dock. While its resolution falls short of the 2048x1536
pixel
resolution of the new iPad, the Transformer Pad Infinity offers very impressive 1920x1200-pixel display.
Samsung Galaxy Note 10.1
. The device didn't wow us with its hardware, but it's definitely got that unique appeal of the S Pen interface and pressure sensitive display. The Galaxy Note 10.1 got more than 27% of your votes.
Now, the results are out and we're curious to hear back from you once again - how do the winners stack up against the iPad 3 and has anyone changed their minds about the MWC phones? Let us know in the comments below.