HTC One Specs Review: A Jet Li of a smartphone
99+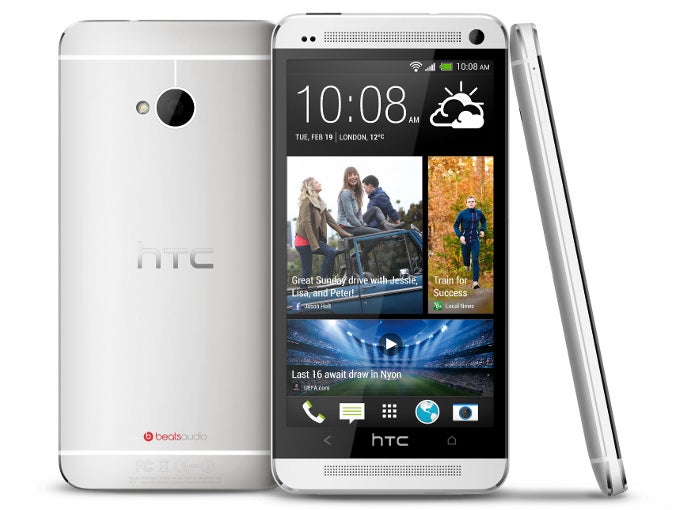 HTC is one of our favorite smartphone companies. No, really. They have proven it numerous times that they can think outside the box. We've seen it in some of their earlier Android smartphones, which could easily stand out from the crowd thanks to their characteristic design features and highly-customized software experience. Once the Android mania exploded, though, and Samsung started swamping the market with countless handsets, HTC became a runner-up, trying to get its smartphones noticed among the hordes of other devices. Obviously, that's one area where the company failed, as it has been going in a steady downward motion for the last one or two years, seeing its profits dwindle to a minimum and its brand reputation fall dangerously low.
Many consider last years One line as a step towards HTC's reinvigoration, but we're not really sure if the flagship One X and the other two handsets were really a step in the right direction. At least, HTC's market performance doesn't seem to reflect such a thing. But 2012 is now history, and HTC is once again looking to stabilize its image as a reputable Android smartphone maker by introducing its new killer handsets - the HTC One. This top-end smartphone clearly has a lot going for it. For starters, it has an amazing design and a vastly overhauled user interface. It also introduces numerous new features that will try to become an inseparable part of your daily grind. How far has HTC gone in its effort to surpass what is currently available? Will it be able to regain its lost positions and prove to be a real challenge for the juggernaut that is Samsung? These are all questions that we can't really answer right now, but we can closely examine the HTC One and try to make a few educated guesses. Want to be a part of all this? Then you simply need to read on!
Design and dimensions
You don't even need to see the HTC One in person to understand that it's easily
one of the better looking smartphones around
. However, you do have to see it in person and hold it in your handset to appreciate the quality materials and sturdy construction of the handset. HTC has always paid attention to the appearance of its phones, but it's evident that a great amount of love has gone into the HTC One's design. More than usual! The handset has a striking appearance with two large speaker grills situated above and below the display, with contrasting colors between the metal unibody and the glass covering the screen. The handset is available in three colors: white, dark grey and red. Overall, we'd say that the appearance of the front slightly resembles that of the iPhone 5 or the BlackBery Z10, which is a good thing. Unlike those handsets, however, the One doesn't have a flat back side. The back side has been curved like in most other HTC smartphones, in an attempt to give it a more ergonomic shape.
The HTC One is made from a single piece of metal, with the wireless antenna being built into the aluminum housing. That's a pretty neat approach, because it makes the phone feel super premium and high-quality. That said, HTC has tried to keep the dimensions in check, although the One is still one pretty bulky smartphone. In comparison to the Galaxy S III, for example, the One is longer, narrow and thicker. In fact, it'll be thicker than most high-end smartphones out there with its 9.3 mm. But hey, HTC smartphones have never been about excessive thinness, right?
Screen
We're glad that
HTC hasn't bumped the screen size further than 4.7 inches
- it's stayed the same as in the HTC One X. That's a great thing, because we don't like our phones to be gigantic. The resolution has been improved, however, and it's now 1080x1920, delivering an amazing pixel density of 468 ppi. Yes, everything that's shown on this display looks super sharp and clear. That's in case the content you're enjoying has the needed resolution, of course. The screen itself uses the Super LCD 3 technology, so we're happy to say that we'll be enjoying an overall image that is both natural and vibrant. And since you don't want to cover that beauty in scratches, it'll be protected by a Gorilla Glass 2 panel.
Processor and memory
Things don't get any less interesting when we see what's under the hood. In contrast to its previous flagship, which used the Tegra 3 SoC, HTC has armed the One with the new
Snapdragon 600 chipset
. We're yet to see this CPU in action, but we're naturally expecting it to be bloody fast. The Snapdragon 600 features a quad-core processor clocked at 1.7 GHz. To provide some perspective - the recently launched Sony Xperia Z has the last-gen Snapdragon S4 Pro at 1.5 GHz, which is also quite powerful, but the 600 should be even better. Meanwhile, the Nexus 4 by LG is also an S4 Pro-powered handset, so for the time being the HTC One will be well-positioned to take the lead in the performance department, in case it comes out on time, that is.
The powerful chipset will be complemented by
2 GB RAM
, which is the current standard in terms of RAM amount, while the internal storage will be either 32 GB or 64 GB. Consider your choice carefully, because you won't be able to expand this later with a microSD card. Personally, the lack of a microSD slot isn't a deal-breaker for us, but it's still worth it to note that Samsung's handsets tend to offer this extra feature. So, if it's something important to you, you might be better off waiting for Samsung to announce the
Galaxy S IV
in a month or two from now.
Camera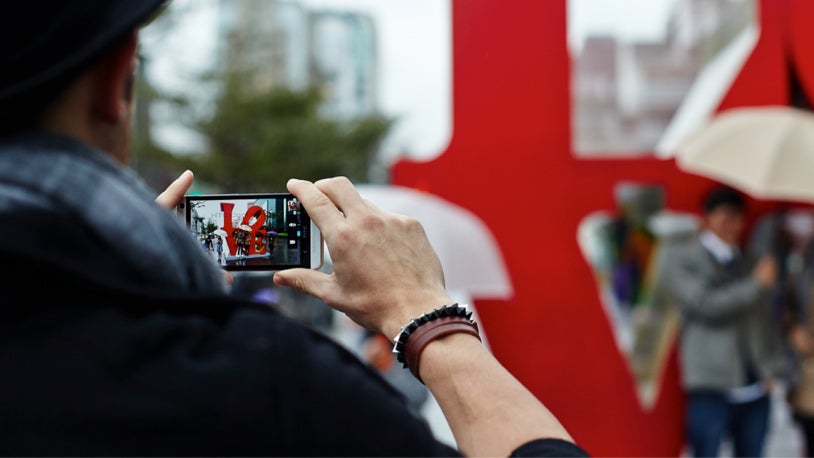 HTC has prepped up some pretty intriguing things with regards to the camera of the One. Guess what,
the company refuses to participate in the megapixel war any longer
, and instead of introducing a sensor with 8, 13 or more megapixels, has gone a totally different way. The pictures taken with the HTC One will max out at about 4 megapixels. Now, this might seem like a low resolution to you, but we really wouldn't worry too much about the MP count here. The thing is that instead of increasing the megapixel count, HTC has decided to increase the megapixel size. Thanks to this, the camera sensor should be able to capture a lot more light, allowing you to take more detailed images, with less noise and better exposition. Low-light photography should also be significantly better than what's possible with a conventional smartphone camera right now. Indeed, no one should worry about the relatively low number of megapixels in this camera. After all, Sony praised its 13 MP camera in the
Xperia Z
, but
we all saw how badly this ended up
.
With the HTC One, HTC is introducing the term
UltraPixel
. An UltraPixel is basically a big pixel, with the ones in the One said to be capable of capturing up to 300% more light compared to other leading smartphone cameras. It's in interesting fact that some of the best cameras currently, like those of the
iPhone 5
,
Galaxy S III
and
Lumia 920
have 1.4 micron pixels (the Xperia Z has 1.1 micron pixels). The HTC One, on the other hand, will sport 2 micron pixels, so basically they will be physically larger. It looks like the saying "less is more" is completely valid in this case. In addition, HTC has also introduced optical image stabilization (OIS) technology similar to the one in the Lumia 920. What OIS will do for you is to make all movement of the camera sensor smoother, resulting in a much more pleasant video recording. If you've compared video from the Lumia 920 with that of any other smartphone, you know what we're talking about. All in all, the camera of the HTC One looks really promising. We really hope that this time HTC has come up with something truly innovative, because 2012's One X and its ImageChip were also said to be extremely good, but ended up being quite disappointing.
Software
But what good is an amazing hardware if there isn't amazing software to make use of it? On top of
Android 4.1.2 Jelly Bean
, there's the brand new HTC Sense user interface. It seems HTC has listened to its fans and critics and has streamlined the UI even further. In fact, that's the first Sense UI version that introduces major design changes. For example, the home screen will now feature a much simpler clock and weather widget, while most of the space will be dedicated to the BlinkFeed feature, which will act like a livestream of social updates, communication, images, news, articles and other stuff like that. All of this content will appear in a visually-rich way, with large images and even video. How well this is going to work in reality remains to be seen, but we're glad that HTC has tried to think out of the box with this new UI layout.
Some pretty cool features are also introduced with this new version of Sense. One of the most notable ones is
HTC Zoe
, which will make sure that our media galleries are no longer static and boring. In addition to the regular images that we'll be able to take, Zoe will also activate the recording of short 3-second clips along with those images. These short videos will then be stitched together to create a visually (and emotionally) impressive videos. You phone will even combine those videos with animated images, transition effects and music in order to make the overall effect even cooler. Think of its as an automatic movie editor. The whole idea sounds pretty cool to us. We may rarely have the time or nerve to edit and play with our own videos and images, but if our smartphone is there to do all the work for us, then why not!
Some other neat goodies have also been implemented by HTC in order to make the whole user experience with the One better. HTC BoomSound and HTC Sense Voice come to mind here. The former is the name of all the technologies that will make sure you are experiencing a loud and clear audio from the stereo speakers (yes, Beats Audio included), while the latter is a real-time audio processing technology that will try to fix and enhance the sound quality during calls. We are really into such kind of features because they can make the experience of using the phone significantly better, without you even realizing they are there. Still, we have to point out that some of HTC's competitors have already employed some similar technologies, and it's not yet certain exactly how well they features are going to perform, so we'll have to wait until we get to play with the final units before we can make any brave conclusions.
Closing words

HTC managed to impress us with its new One smartphone. The handset is a big step away from what the company did with its previous smartphones, and it sure looks like the change has been for the better. The HTC DROID DNA / Butterfly, launched at the end of last year, was quite impressive, but it now seems as though it was just a prelude to the real deal, which is the HTC One. The new flagship has a beautiful design that can be matched be few other Android phone makers, and it also has all the next-gen hardware to trump its competitors and remain future-proof. Although we can't be sure about the success of the new Sense user experience as a whole, we do like the new software features that the company has baked into it.
For the time being, the HTC One seems to be the smartphone to rule them all in Android land, but we'll have to wait and see what Samsung has in store for us with the Galaxy S IV. Thankfully, that will happen in just one or two months from now, so we won't have to wait long. Actually, the time gap between the launches of both smartphones will be quite small, because the HTC One will be globally released in March. In the US, the phone will be offered by AT&T, Sprint and T-Mobile. Well, the message for Verizon customers is that they will probably have to make do with the
DROID DNA
, which is still a marvelous smartphone.
It seems we're in for an amazing first half of 2013! Once again the two titans of the Android market will clash in a direct batter for the love of consumers (or, to be more realistic - for the money of consumers). Last year, Samsung managed to gain the upper hand with the Galaxy S III. Will HTC allow this to happen again this year? That sure seems unlikely with a strong product such as the HTC One.
Recommended Stories