HTC One M8 owners in the US already getting Android 6.0 Marshmallow
15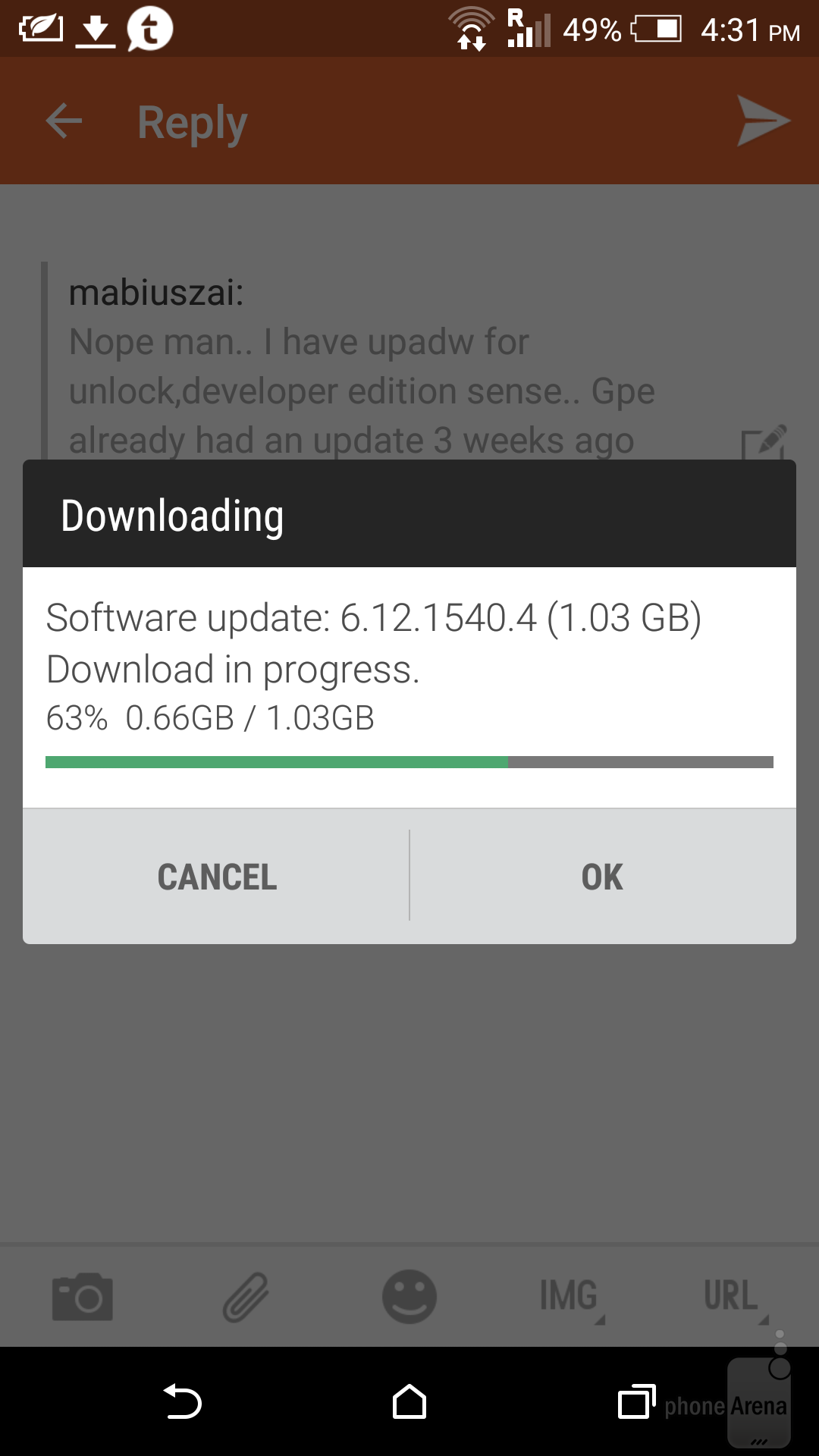 Android 6.0 Marshmallow now seeding for unlocked/developer edition HTC One M8 units in the US
HTC is honoring its promise to bring some Marshmallow-y goodness to its flagship One line, and shortly after announcing its impending release yesterday, One M8 owners in the US are already getting the exciting prompt. Judging by the screenshot to the right, sent in by one of our readers, you better prepare for rather a large download — the thing is over a gigabyte big.
Before you get too excited, though, keep in mind that the firmware (6.12.1540.4) is only seeding for unlocked and Developer edition HTC One M8 units in the US, so if you're with a carrier, there are no guarantees that you'll see the new goodies before 2015 is out. If you simply must have this, however, you might want to look into ways to 'convert' your One M8 to a different model through some under-the-hood modding. Obviously, only advanced users need apply. European One M8 owners,
rumors have it
, can expect the update two weeks or so from now.
Among the highlights of Android Marshmallow is the new Doze mode (puts your phone into deep sleep when idling to save battery), Now on Tap (Google Now identifies on-screen content and provides helpful shortcuts and information), Android Pay (mobile payments), and many other, less high profile changes. While the Google Play Edition of the One M8 has already been updated, the M8 is still only the second phone in HTC's portfolio to rock its proprietary Sense interface on top of the Marshmallow base, preceded by the
One A9
, which was only recently released. Interestingly, the
HTC One M9
, which is also scheduled for update in the following weeks, is still a step behind even though it's the current flagship.