HTC One (M8) is now available for purchase on Verizon Wireless, AT&T and Sprint (BOGO deal on Verizon!)
27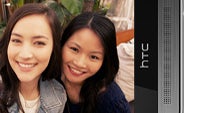 The new HTC One (M8) has just gone on sale online at 1pm EDT on the three largest US carriers - Verizon Wireless, AT&T and Sprint. Among all of them, however, Verizon is the only carrier that offers the new One on a
"buy one, get one free"
(BOGO) deal right away.
Apart from that important detail, all carriers are selling the new One for $199.99 with a two-year contract. The device is available right away, and you can even select expedited shipping options to get it overnight. An important subtlety we ought to underscore, is that carriers like AT&T and Sprint are only offering the HTC One (M8) online - the handset is not yet available for purchase in-store. Verizon has once again gotten the exclusivity here, as it stocks the phone right away, while the other carriers will have to wait until April 11th to sell the handset in their physical retail outlets.
You probably noticed that in this list of carriers, T-Mobile, the US fourth-largest operator, is strangely missing. Chances are that HTC will eventually launch its flagship on the 'Uncarrier', but this will happen at a slightly later date.
Below, you can find the links to get the HTC One (M8) right now.
Finally, HTC is also launching its flagship in a stock Android version tie-free on the Google Play store with a starting price of $699.99. The phone has already appeared, but it's not yet available for purchase. We expect this to change in the next few hours.