HTC One (M8) 'Plus' and 'Advance' variations tipped: Quad HD displays, Snapdragon 805, waterproof
41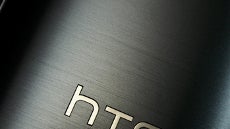 It seems that not one, but two extra variations of HTC's
One (M8)
flagship are in the works, codenamed "Plus" and "Advance," and those monikers might actually be their finalized titles. So far we've been reserving the nickname "Prime" for the rumored flagship upgrades of the
Galaxy S5
and
One (M8),
while
HTC's alleged "Prime" design even leaked out not long ago
, with the hint that the phone will be announced in the fall.
That upscale HTC One (M8) Plus will purportedly not only feature specs superior to the current HTC flagship, like a Quad HD display, 13 MP OIS camera, and a Snapdragon 805 processor, but also have a waterproof chassis, which is still to be crafted out of metal. Sounds too much like wishful thinking, though if HTC wants to bring out the ultimate Android flagship around the time that the
iPhone 6
is introduced, it will have to offer exactly something like that.
As for the One (M8) Advance, it will allegedly sport the same specs, but housed in a plastic chassis, and be destined for the Asian market, probably with a lower price tag than the future One (M8) Plus top dog of HTC. It's not the first time we are hearing that
the One (M8) Prime, now Plus, will offer a waterproof chassis
, so where there's smoke there might be fire, too, and we can't wait for more independent confirmation of these stellar specs sheet to trickle down the rumor pipeline.