HTC Incredible outfitted with accessories seen on Verizon's Equipment Guide system
This article contains unofficial information.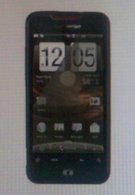 The plot only thickens as we near the
rumored release date
for the HTC Incredible as many Verizon customers are poised to experience one of the latest high-end offerings from the veteran smartphone maker. Verizon's own Equipment Guide offers up some additional photos of the powerhouse Android phone being outfitted with some of the expected accessories that'll be available on launch day. Without any official photos of this handset yet made available, we can begin to see ever so slightly at what to expect. Strangely enough, out of all the accessories being leaked, the red painted 2150 mAh extended battery will catch anyone's attention; especially with its $59.99 price tag – it'll be interesting to see what kind of battery life it's expected to offer. It's becoming quite evident that Verizon is about to unleash something truly Incredible – luckily, it looks like things are slowly winding down for the HTC Incredible's arrival.
HTC Incredible Preliminary Specifications
source:
Phandroid