UPDATED: Verizon alerts employees about new devices launching really soon
43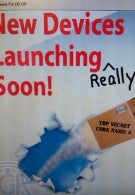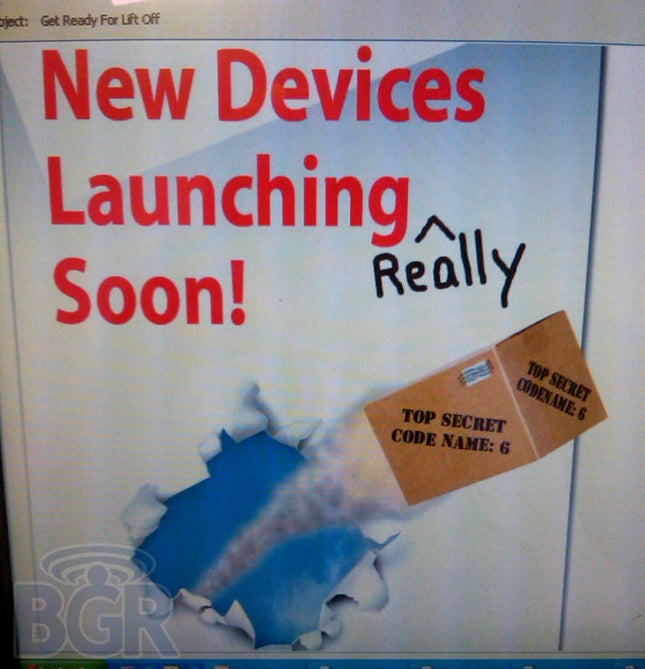 What appears to be internal communications meant for Verizon employees eyes only has been leaked. The big "Verizon red" letters spell out "New Devices Launching Soon" with the word "Really" being added in black ink just before the word soon. It all adds up to an effort by Big Red to get the troops excited about whatever new handsets Verizon is about to drop on its customers. Based on all of the recent activity, we would imagine that one of the new devices would be incredible-the HTC Incredible, that is. We recently
reported
that the Incredible is now listed on Verizon's InfoManager which brings it one step closer to your hands.
Since Verizon used the plural form of the word "device", we can assume that more than one handset will be launched soon. Among the possible suspects would be the Nexus One, the BlackBerry 9650 (either called the Tour2 or the Bold), or maybe it will be something that has been off the radar screen. If we put our detective caps on, we remember that the Nexus One name was claimed by the family of Author Philip K. Dick to have been stolen from Dick's novel, "Do Androids Dream of Electric Sheep?". In the book, the androids were called Nexus-6. Note that the box in the Verizon memo has the words "Top Secret Code Name: 6". If we have cracked the code correctly, it could be a couple of very tasty Android handsets making their way to Verizon customers "Really" soon.
HTC Incredible Preliminary Specifications
RIM BlackBerry Tour2 9650 Preliminary Specifications
HTC Nexus One CDMA Specifications
source:
BGR
UPDATE:
It looks like another slide has leaked (this time reportedly from a BestBuy presentation), providing some more info about what we should expect from these upcoming handsets. The good news is that we see the
HTC Incredible
is listed with an
April 29
release date, so it can't get any better, can it? Other BestBuy launches are the LG Cosmos on April 25 and Samsung Reality on April 22, as well as the mysterious LG 5600PP on the 25th.
via:
MobileCrunch