HTC Holiday purchased from Craig's List with 4.5 inch qHD display and Android 2.3.4 aboard
14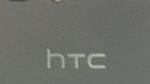 Back in May, we
reported
that a leaked ROM revealed information about an
upcoming handset called the HTC Holiday
. This monster showed off a 4.5 inch qHD display with a 1.2GHz dual-core processor under the hood. Pre-installed under the hood was Android 2.3.4 and rear and front-facing cameras came in at 8MP and 1.3MP respectively. The week before we passed on the specs,
we showed you
a picture of the HTC Holiday wearing the AT&T branding.
Since then, we have heard not a peep about this high-end unit, at least not until now. It seems that an eagle-eyed cell phone fan was rummaging through Craig's List when he found a listing for the HTC Holiday. After purchasing the device, the owner took some pictures and we can see that it certainly resembles the rendering we saw 3 months ago. And the specs on the device are exactly as leaked back in those simpler times last May. Even the build of Android expected on the HTC Holiday, Android 2.3.4, was found on the purchased model. The only difference is that the actual unit does not have the AT&T branding that we saw back on the rendering in May. But the good news for AT&T customers is that the home screen on the prototype shows the "My AT&T" app which probably is a good sign that this beast of a handset
will indeed be launched on AT&T
. When that will happen, and how much it will cost you is not yet known. With a prototype being offered on Craig's List, it shouldn't be too long before AT&T customers are offered a Vacation.
source:
XdaDevelopers
via
Engadget