HTC Golf scores a hole in one as entry-level Android 4.0 model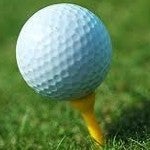 We could make many jokes about the
HTC Golf
. For example, we could say that the phone is under par or over par or par for the course. But the Golf name on the phone is just a code name to be replaced with a permanent title later, so we won't waste the effort. Accepting that for now the model is the HTC Golf, this is an entry-level model that will come to market with Android 4.0 out of the box. The image accompanying this story is a test shot taken with the 3MP camera on the device and doesn't really tell us anything.
not being aimed at the power user
as the
HTC One X takes care of that
. This model sounds like it is for the first time smartphone user or the typical texting teenager.
source:
PocketNow